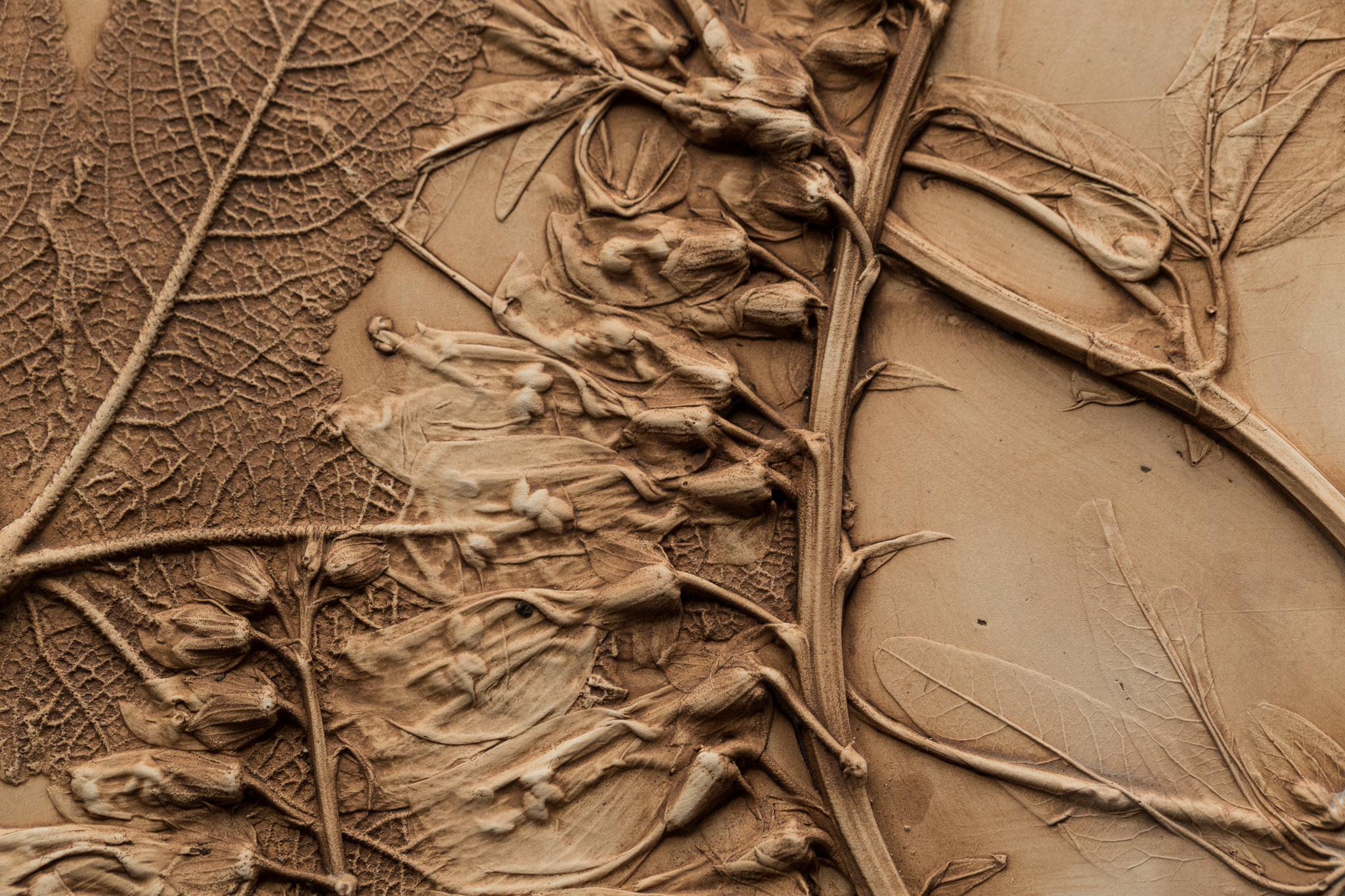 Preserve a moment in time with the beauty of foraged botany to make clay impressions. The clay impressions are used to form a mould that is flooded with plaster and Cornish stone, producing pieces that celebrate the beauty, structure, and texture of the natural world.
The cast dries quickly and can be taken home at the end of the workshop.
Refreshments provided. Please bring your own lunch and an apron.
There will be a max of 14 people in attendance.
Clare Mahoney is a ceramic artist based in Somerset. Clare's ceramics reflect her love of the natural world, capturing its textures, patterns and rhythms through the medium of clay.
Workshop places are non-refundable.
Cost: £48.50
How to book: https://my-flower-patch-workshops-webshop-digital-designs.square.site/product/botanical-plaque-hosted-by-clare-mahoney/113?cs=true&cst=custom