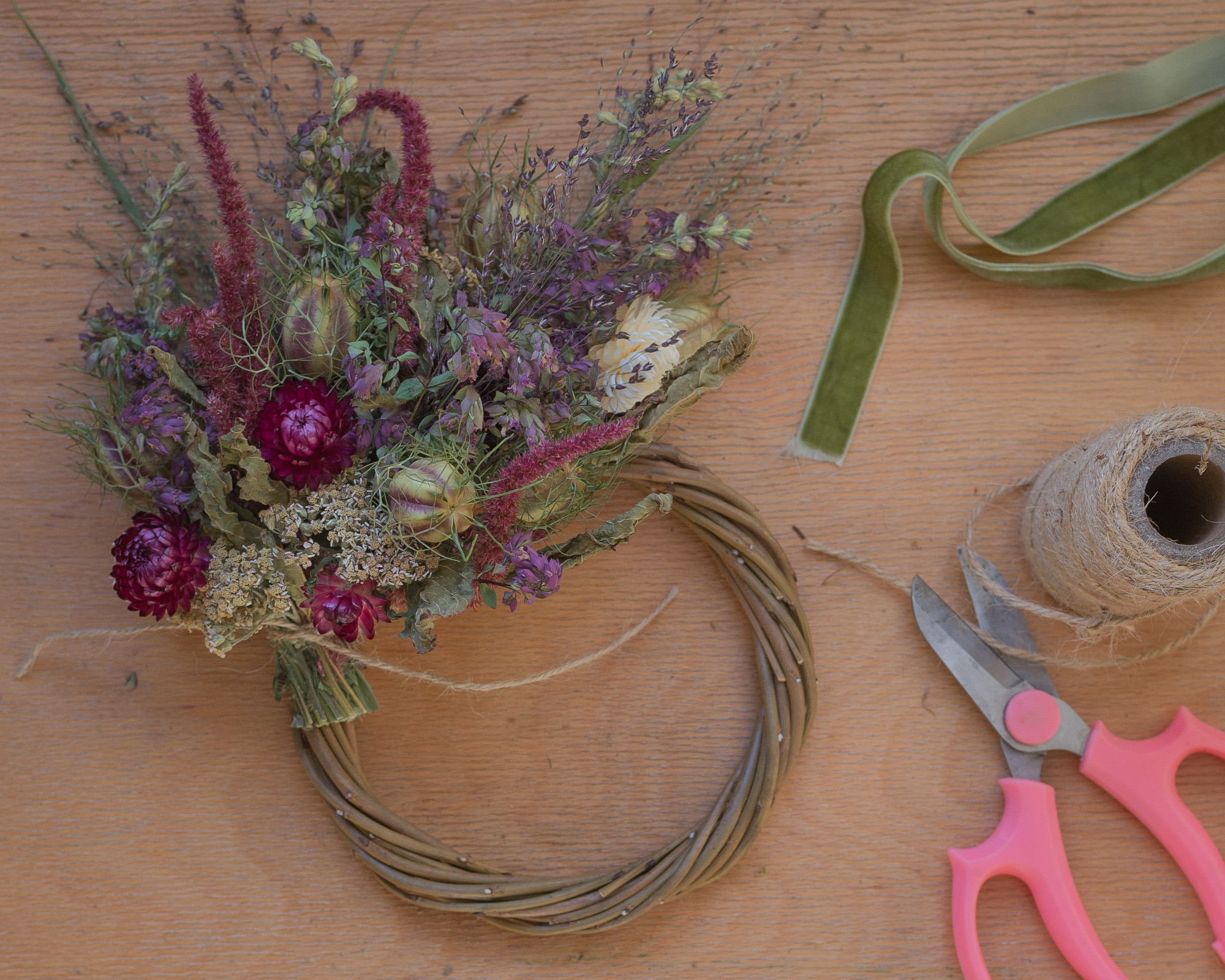 Come and join us at Flower & Farmer this festive season to craft your own everlasting dried flower wreath!
We will teach you how to build your wreath on a willow base using sustainable floral mechanics.
You will have a huge array of stunning material to work with, all of which will have been grown and dried on our flower farm.
For the final flourish, there'll be a selection of velvet ribbon to add a truly sumptuous finish.
Treated with care, your wreath will last a long time. It would also make a special Christmas gift for friends and family.
The course will be held in our flower studio. The course fee includes all materials and refreshments.
Cost: £60
How to book: Book online here: https://www.flowerandfarmer.com/bouquets-and-bunches/dried-flower-wreath-making-course/