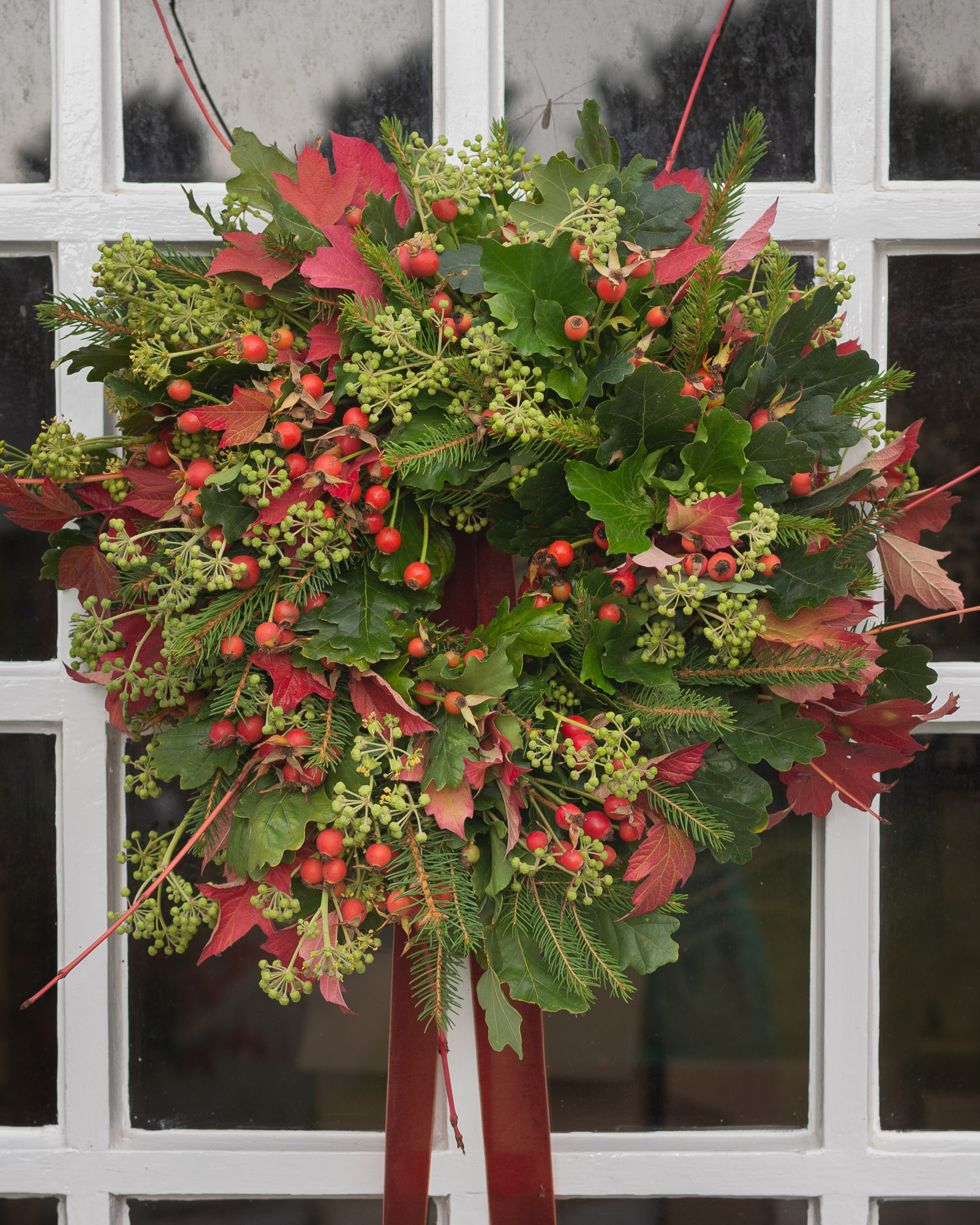 In proud collaboration with Abi Shand Kydd Flowers, we at Flower & Farmer are excited to to be offering wreath making courses on 8, 9, 15 and 16 December, from 9.30am to 12.30pm.
You'll be shown how to create your own wreath on a mossed wire base, using all British, seasonal materials, fresh and dried.
For the final flourish, you'll have a selection of luxurious velvet ribbon to choose from.
We will provide all materials and refreshments throughout the morning.
The course will be held at the farm.
We promise you'll have a sensational wreath to adorn your door and a truly fun, festive experience to boot!
Cost: £65
How to book: Book online here: Christmas Wreath Making Course – Flower & Farmer (flowerandfarmer.com)