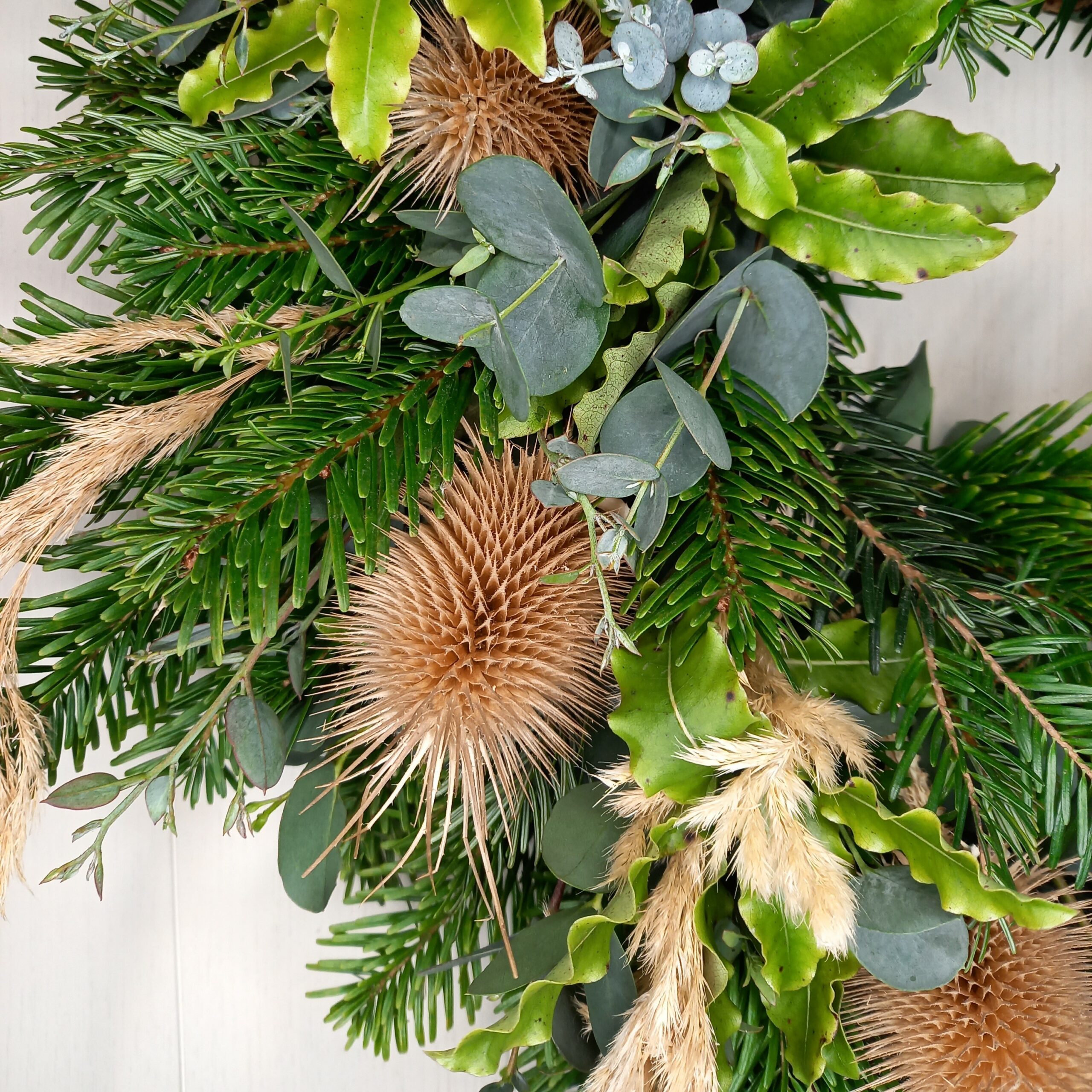 Come and join us at Old Farmhouse Flowers for a fun few hours and make your own environmentally kind Christmas wreath.
In this workshop you'll create a truly personalised and unique environmentally kind wreath that can be kept somewhere to dry gracefully or composted when no longer wanted.
Using pre-mossed willow wreath bases we'll adorn them with locally sourced foliage and natural materials that we've been busily growing and drying throughout the season – including textured grasses, structural seeds heads and dried flowers.
Copious amounts of tea, coffee and Christmas treats included.
Cost:£55
How to book: follow this link:  https://www.eventbrite.co.uk/e/christmas-wreath-workshop-tickets-515507566007?aff=oddtdtcreator