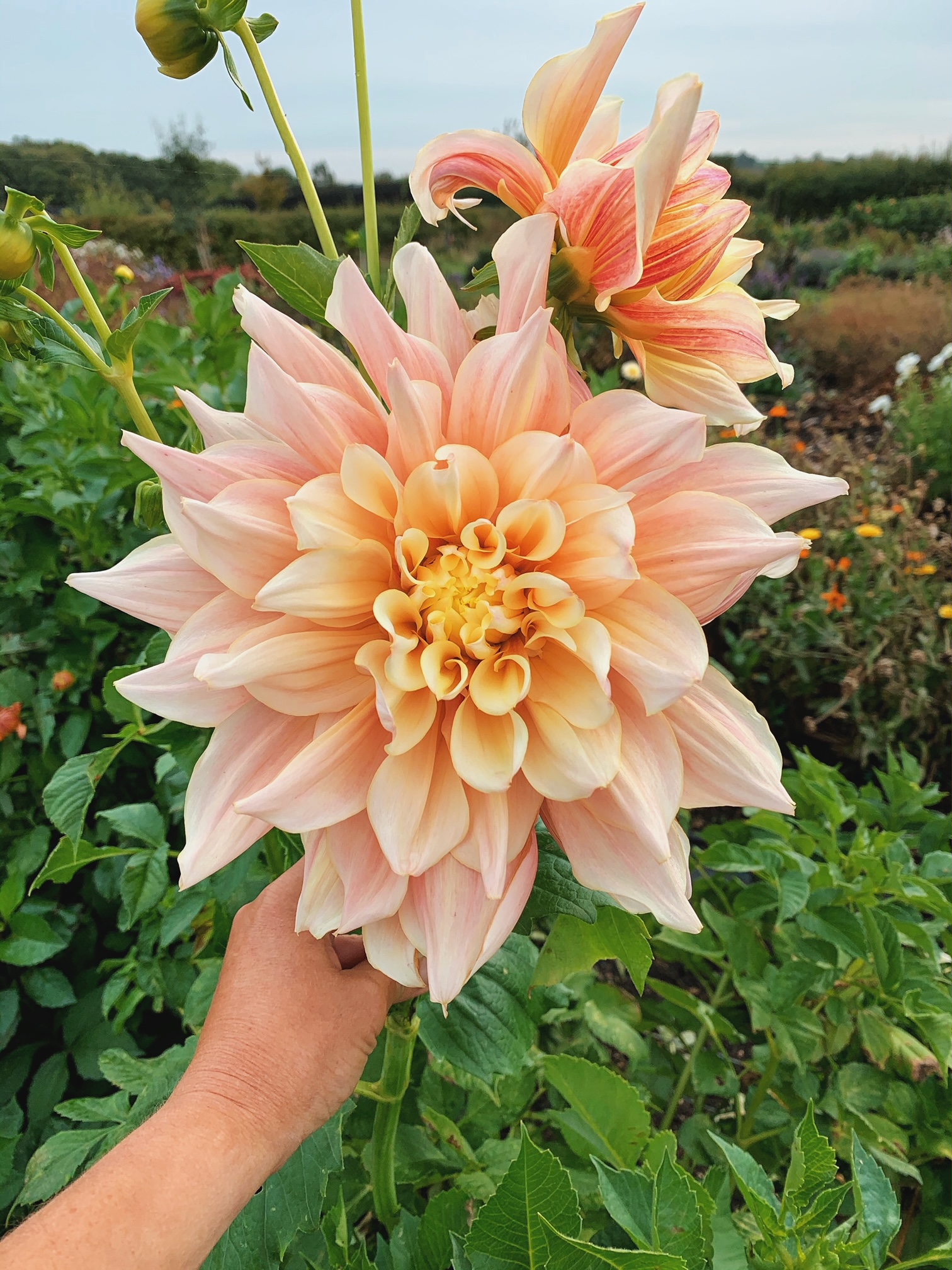 Come & join Amber of Howe Farm Flowers and learn all you need to know to grow and arrange your own cut flowers in our new monthly mini series. Each month we will cover a new topic…
May – Dahlias: How to grow & take cuttings
This month in our mini series I will teach you everything you know to grow the ultimate cut flower of them all – dahlias.
Learn how to take care of your dahlias to ensure lots of beautiful blooms and how to take cuttings to maximise your investment in your tuber.
We will discuss my favourite varieties and why they were the flower to inspire me to grow all the flowers.
Cost: £35
How to book: Visit our website at https://www.howefarmflowers.com/scheduling to book your space.