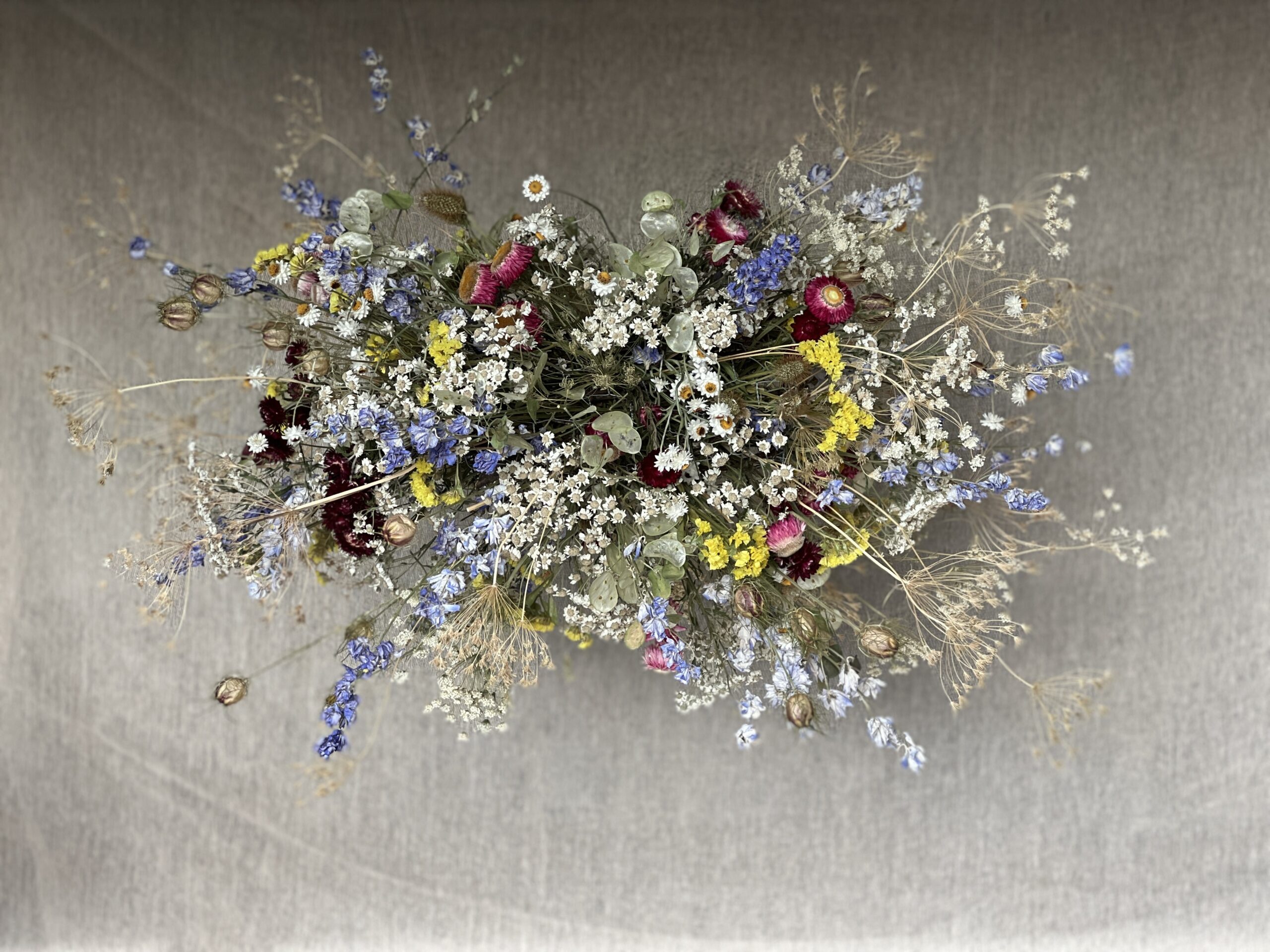 Come and join me, Fiona of Cotswold Country Flowers, to make a beautiful dried flower cloud.
This is a unique opportunity to make your own unique piece of dried flower art work to hang from a high ceiling or alcove. Your finished piece can be as compact or as wild as you wish.
You will be provided with a chicken wire base and a large selection of flowers and seed heads (at least 120 stems) in various colours can be selected and used to create your flower cloud.
Most flowers have been grown from seed in my cutting garden, cut and air dried naturally during the summer of 2022. No bleaches, chemicals or dyes used.
The dried flower cloud will keep for months. The flowers are fully biodegradable and compostable and the base can be re-used.
This event will take place in the comfortable, spacious, warm and well equipped Coaley village hall and drinks and cakes will be provided.
Flower cloud shown measures 80cm wide and 40cm high at it's widest points but you can design your own to suit your space.
Cost: £120
How to book: Bookable securely on line using https://www.cotswold-country-flowers.co.uk/flower-cloud-workshop-with-dried-flowers