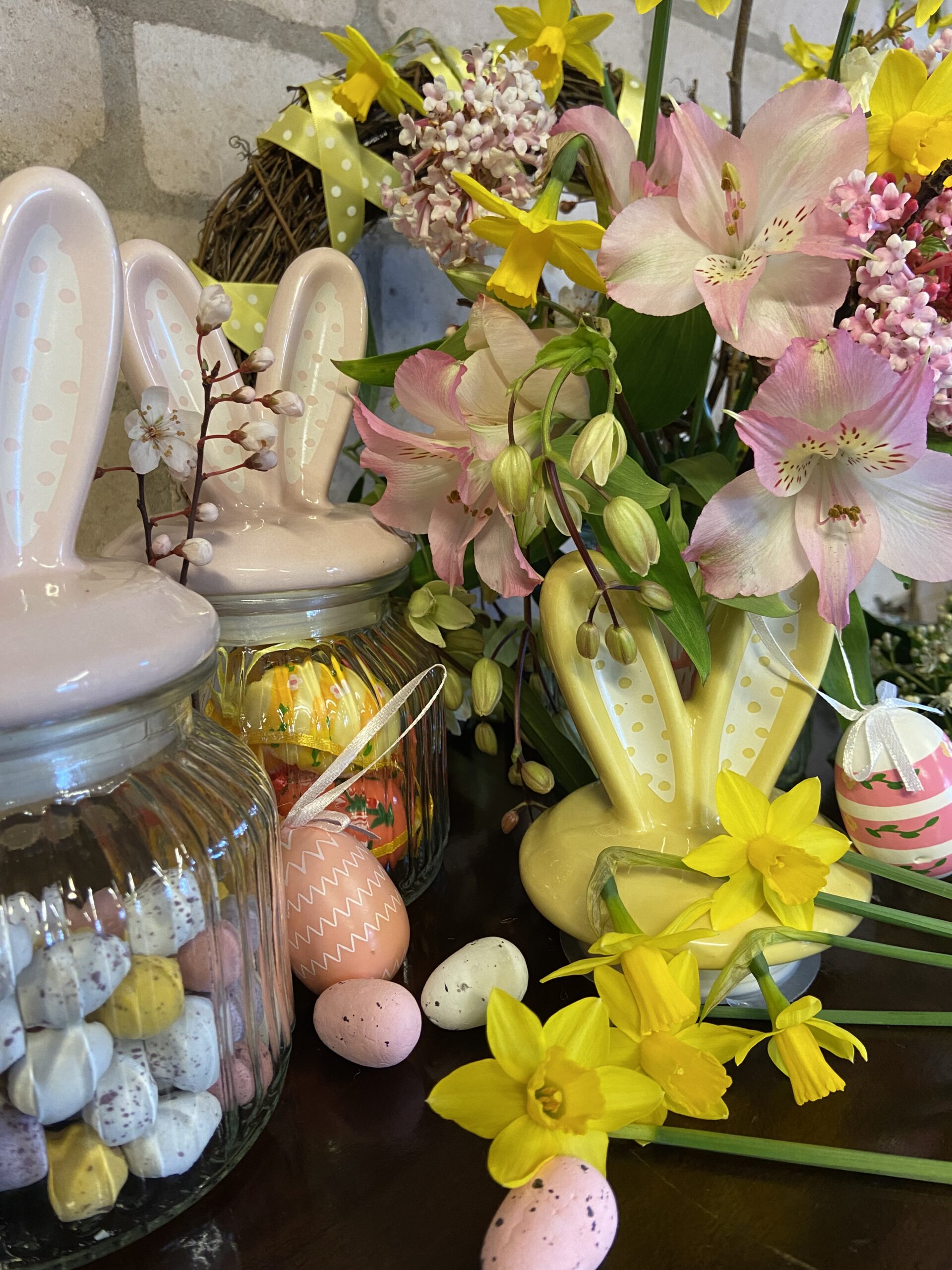 Join Vicky of Blooms & Bantams to create a beautiful spring vase arrangement for your Easter table.
This two hour workshop will involve creating a cute vase arrangement using a flower pin frog and the season's best flowers and foliage.
The vase is designed to sit centre stage on your Easter table the reusable vase can later be used as a jar. You can also reuse your flower pin frog for any future arrangements.
Please note that places are very limited for this workshop so if you'd like to book with a friend or family member then early booking is advised.
Cost: £35
How to book: Please visit https://bloomsandbantams.co.uk/easter-vase-booking-page