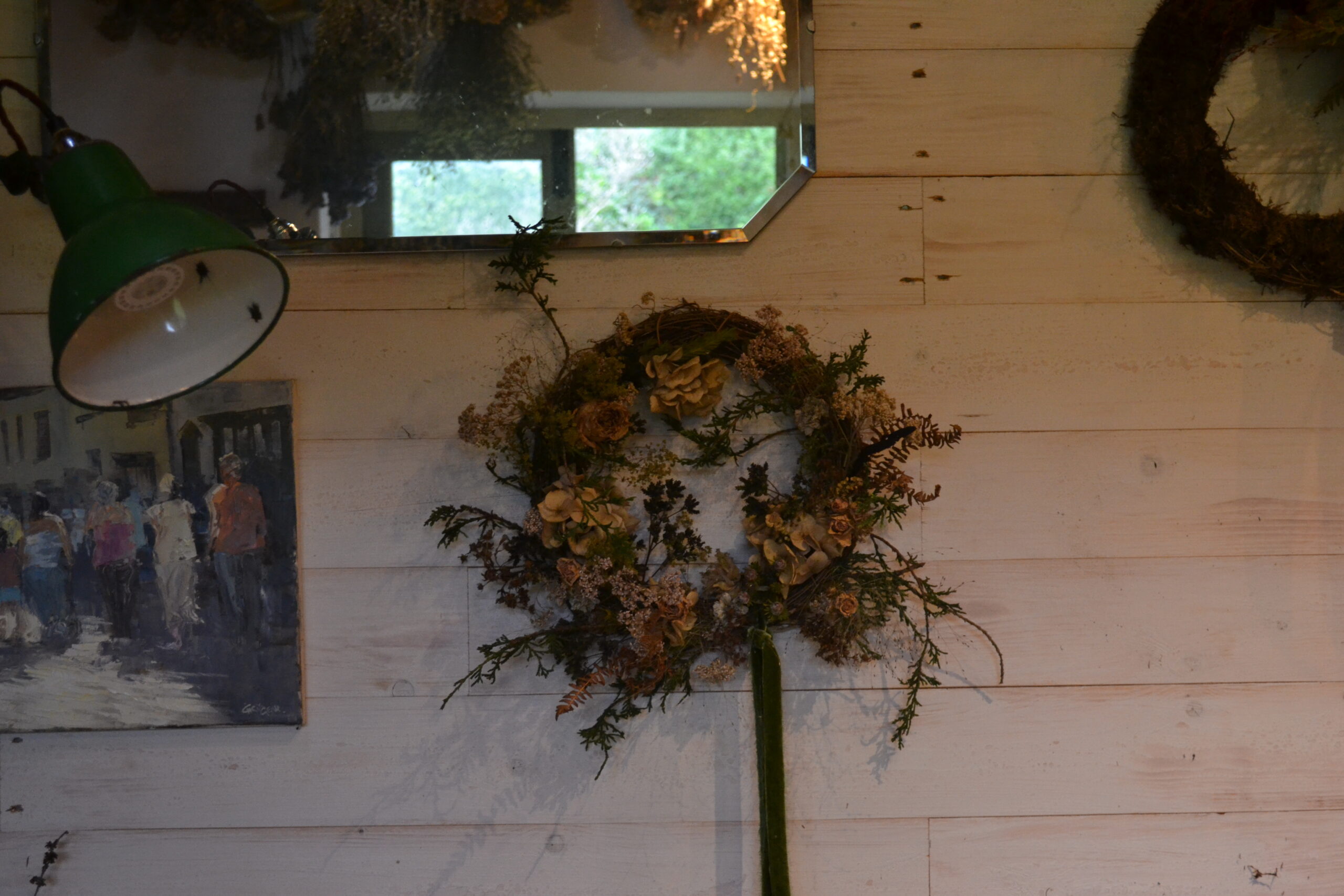 Our Christmas workshops with annadbell_branchout are offering the opportunity to create a beautiful, bespoke and sustainable wreath with gorgeous, garden gathered winter foliage, many dried elements and locally foraged pieces.
The emphasis will be on a freestyle approach, maybe using a natural vine or willow base, creating in a round or perhaps following where a twisty vine takes you – the choice is entirely yours!!
A festive interiors class is also available with the focus on table arrangements, installations and garlands.
There'll be lots of help and guidance, a cosy warm fire, and as always lots of tasty nibbles, festive wines, fun, laughter and for this year, get polishing up on all things botanical, ready for a festive floral quiz (with prizes)
Wreaths:
Tues 6th, Wed 7th, Fri 9th, Sat 10th Dec 6-9pm & Sun 11th 3-6pm
Interiors:
Wed 14th Dec 6-9pm
All welcome – No experience necessary!
Cost: £55
How to book: Please email annadbell@hotmail.co.uk