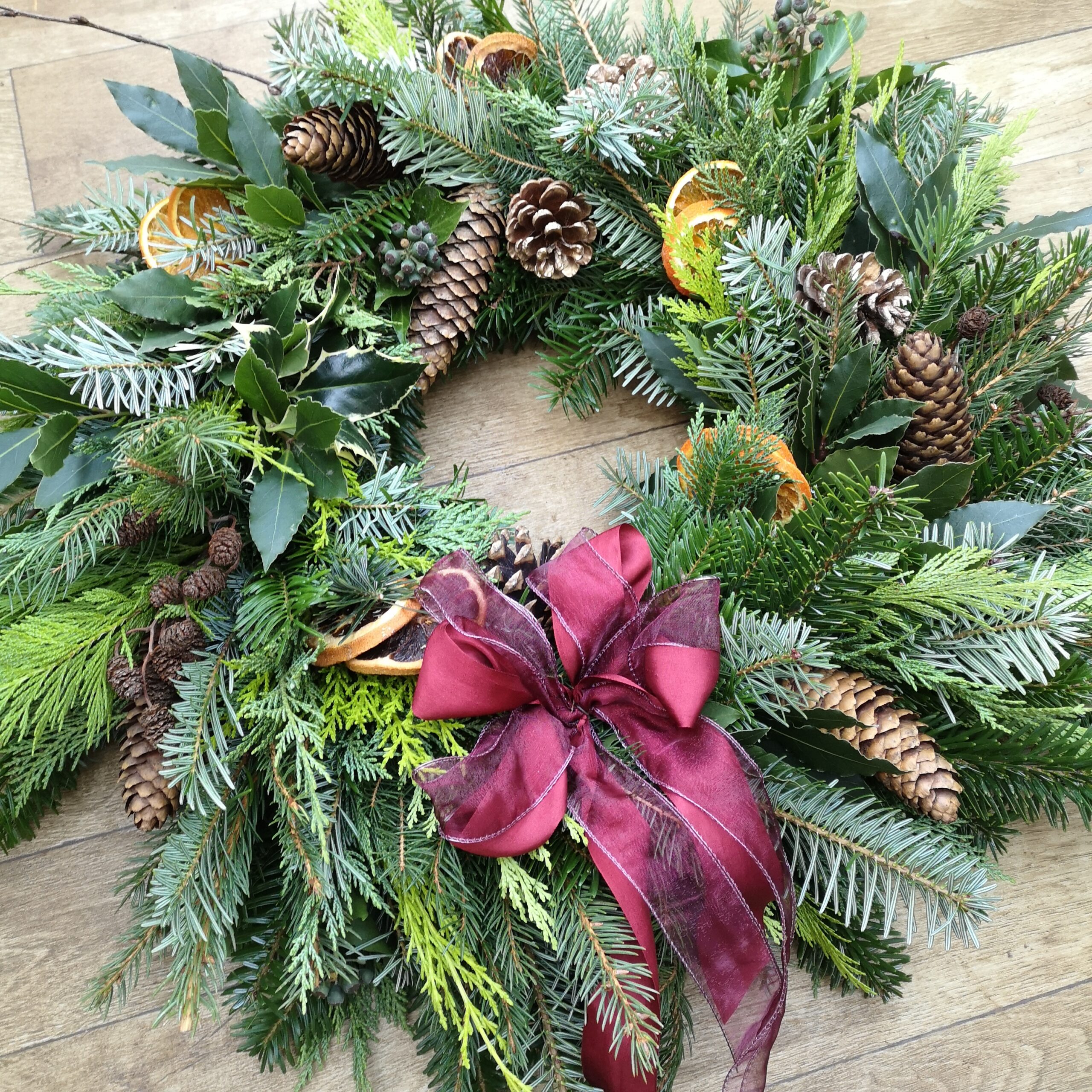 Using locally-sourced and many homegrown materials, learn the process of making an eco-friendly and biodegradable outdoor wreath for your home this winter.
In this fun seasonal workshop, you'll be surrounded by plentiful materials to create a one-of-a-kind wreath, while taking some time out of the silly season busy-ness for a bit of meditative making in a beautiful rural location. Previous attendees have always gone away having enjoyed the rhythmical process of working around the willow circle and the very personal results.
These workshops take place at Greenery's cutting garden base and are priced at £45pp, the price reflecting the rustic unheated venue rather than the quality of tuition, materials, experience or cake on offer!
Cost: £45
How to book: Email kate@greeneryflowers.co.uk. Price reduced to £40pp for 4 people booking at the same time.