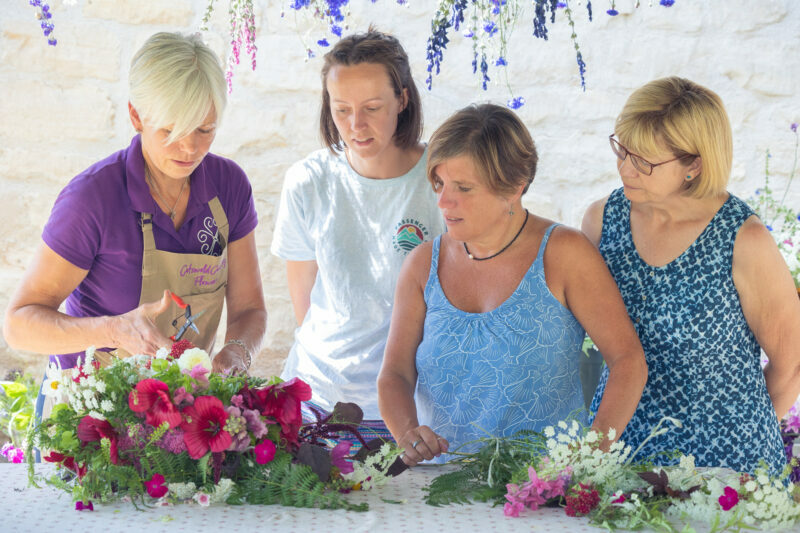 Ever dreamt of being let loose in a garden full of flowers with a pair of scissors? Join Fiona of Cotswold Country Flowers for your chance to experience just that.
The morning starts with a tour of the cut flower garden with hints and tips for cutting and conditioning flowers.
You then get the chance to wander around the garden and pick a good selection of the flowers, herbs and foliage that catch your eye.
While you are enjoying some refreshments I will demonstrate how to make a hand tied bouquet to fit the vase provided and will be on hand to help you do your own.
The flowers and vase are yours to take home at the end of the workshop.
Cost: £80
How to book: Bookable securely on line using https://www.cotswold-country-flowers.co.uk/garden-to-vase-workshops