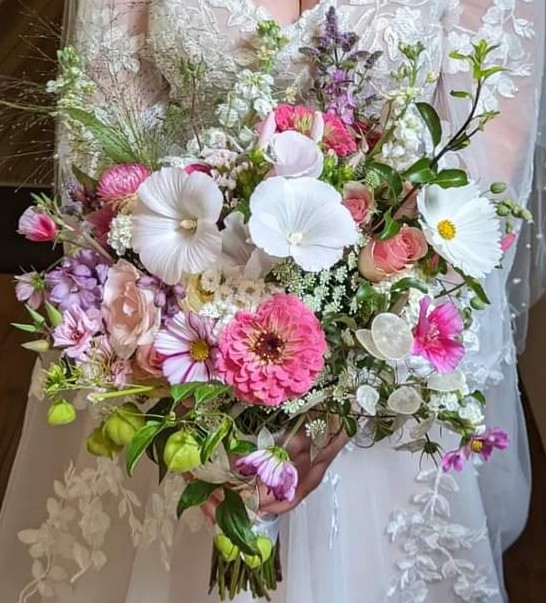 Join Emma from Wenvoe Flower Farm on this specially created course. Ideal for anyone wishing to grow flowers for a wedding in summer 2024, or who'd like to grow their own cut flowers.
The course includes:
•Autumn Sowing Workshop 17/9/23 (10:00-13:00)
•Spring Sowing Workshop 18/2/24 (10:00-13:00)
•Membership of a course WhatsApp group with regular updates and support from Emma and a chance to share with other learners.
•Visits to Wenvoe Flower Farm
•A selection of Wedding Flowers seeds to get you started.
•Spring "Seedling Swap" event
The aim of the course is to give you the skills, knowledge and support you need to successfully grow beautiful flowers.
Suitable for absolute beginners to more experienced gardeners. Emma will guide you through every step from preparing your growing patch and choosing your flowers through to planting and harvesting.
Cost: £180
How to book: https://www.eventbrite.co.uk/e/how-to-grow-your-own-wedding-flowers-tickets-699459330687?aff=oddtdtcreator&fbclid=PAAaYXEwleI00U9j8R72dLwUQ-L652RfvxKYKOktAaQAzY2r1f-YkvzHDRQJc