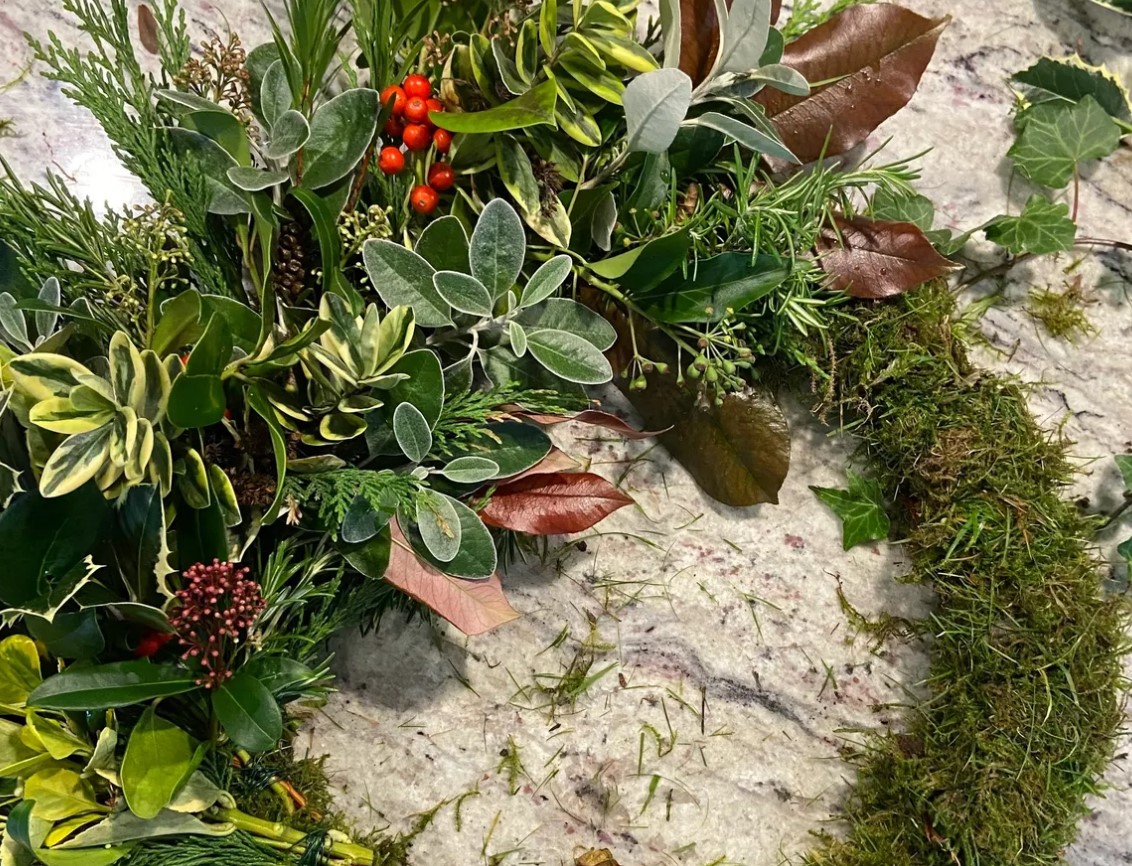 Get festive this winter and join me, Vicky of Blooms & Bantams, for a wreath workshop to kick off the Christmas season!
We'll be making a luxury wreath adorned with the season's finest foliage and finished with a sumptuous hand-dyed velvet ribbon and decorative vintage trinkets. I will help you with the technique whilst encouraging you to embrace your inner creativity to achieve the final look you want.
The workshops will take place at the wonderful, independent Fox in the Box Bar, situated on Callywhite Lane, Dronfield where we have a lovely festive function room all to ourselves.
The workshops are 3 hours long and you will be given a pre-mossed ring so you can focus your time creating that luxurious, full look for your wreath. Light refreshments will be provided free of charge, however there is also a fully stocked, chargeable bar if you fancy a few more tipples as you create.
The bar is also open after the workshop should you wish to make an evening of it.
They'll be Christmas songs and festive frills to truly get you in the Christmas spirit, all whilst having a fun time with friends.
Places are limited to allow me to help you create the wreath of your dreams, so early booking is advised.
Cost: £55
How to book: Please visit Workshops (bloomsandbantams.co.uk)