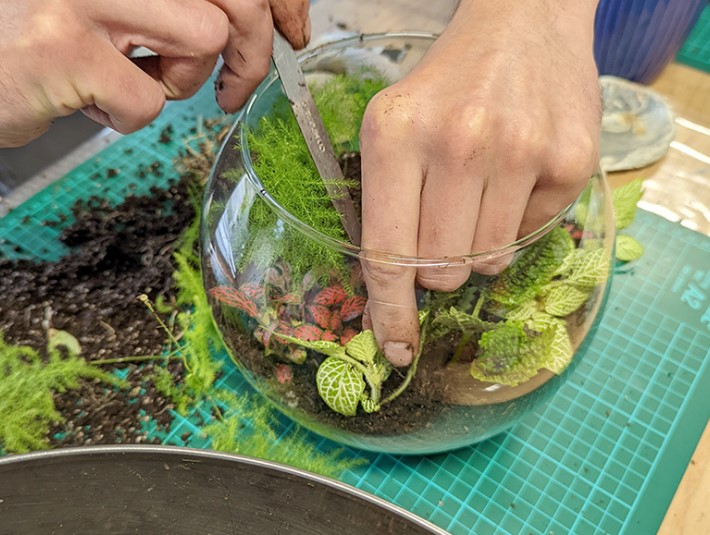 Create your very own miniature eco system with Sarah Smith of Eden Valley Flowers
Have you ever wanted to make your own terrarium? Well, now you can! Unleash your creativity and treat yourself or a friend to a few hours of self pampering.
In this hands-on workshop you will learn about these fascinating miniature ecosystems. Sarah will guide you step by step through the process of building and planting your very own terrarium.
You will be supplied with a small selection of plants suitable for your creation together with decorative pebbles, moss and or sand together with compost, charcoal and suitable container.
All you need to bring along is a long handled spoon and maybe some gardening gloves. There will be aprons available on the day for participants to use.
Cost: £84 includes all materials
How to book: Please visit Make your own Terrarium – a miniature eco system! – The Makers Mill