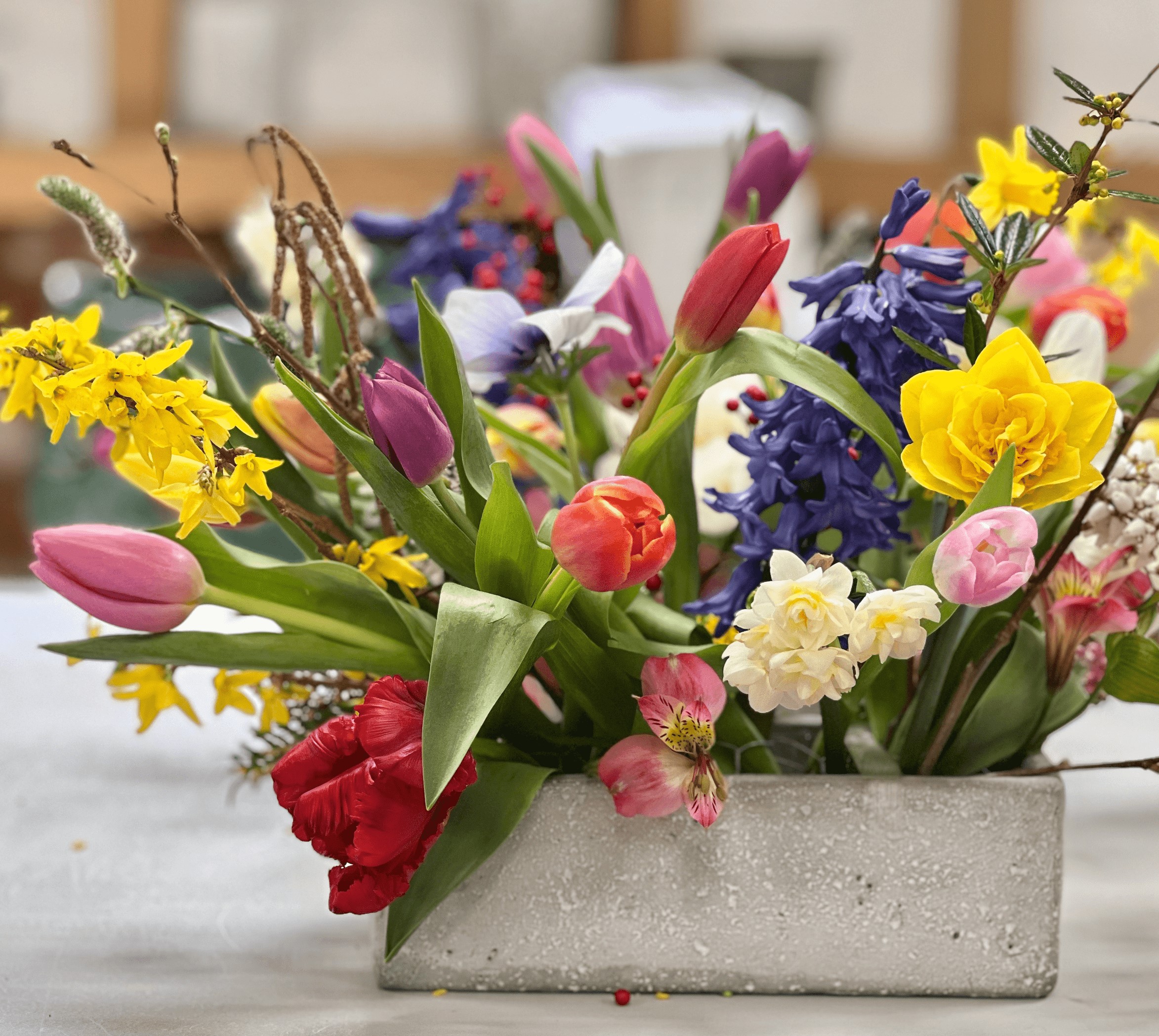 Mindful Mornings are relaxing, hands-on workshops where you learn how to cut, condition and arrange fresh flowers from Hydons Flowers, our flower farm in Surrey.
The workshop will be hosted in our barn; all are welcome, with a minimum of 6 and maximum of 10 people per session.
During this 3 hour workshop you will spend time on our beautiful farm cutting some seasonal stems, picking a mixture of flowers, grasses and foliage, and designing your own meadow box to take home. While your flowers are conditioning for arrangement, you can enjoy some light refreshments and pet our pygmy goats. We will demonstrate techniques to make a stable, beautiful arrangement and help you create your own wonderful meadow box.
All materials for the meadow box and light refreshments are included.
Use our Linktree to find out more about us: https://linktr.ee/hydonsflowers
Cost: £60
How to book: Go to our Eventbrite page https://www.eventbrite.co.uk/e/596983372337 email us any questions to info@hydonsflowers.com