New book releases – part 1
2022 is turning out to be a bumper year for book releases by Flowers from the Farm members. From informative growing guides to a celebration of seasonal-led creativity to a specialist study of everlasting flowers, we hear from the authors expanding the library of British seasonal flowers in exciting new directions.  First up this week are Marianne Slater of Frances and Rose, and perhaps the hardest working woman in British flowers, Milli Proust.
Cut Flower Growing – Marianne Slater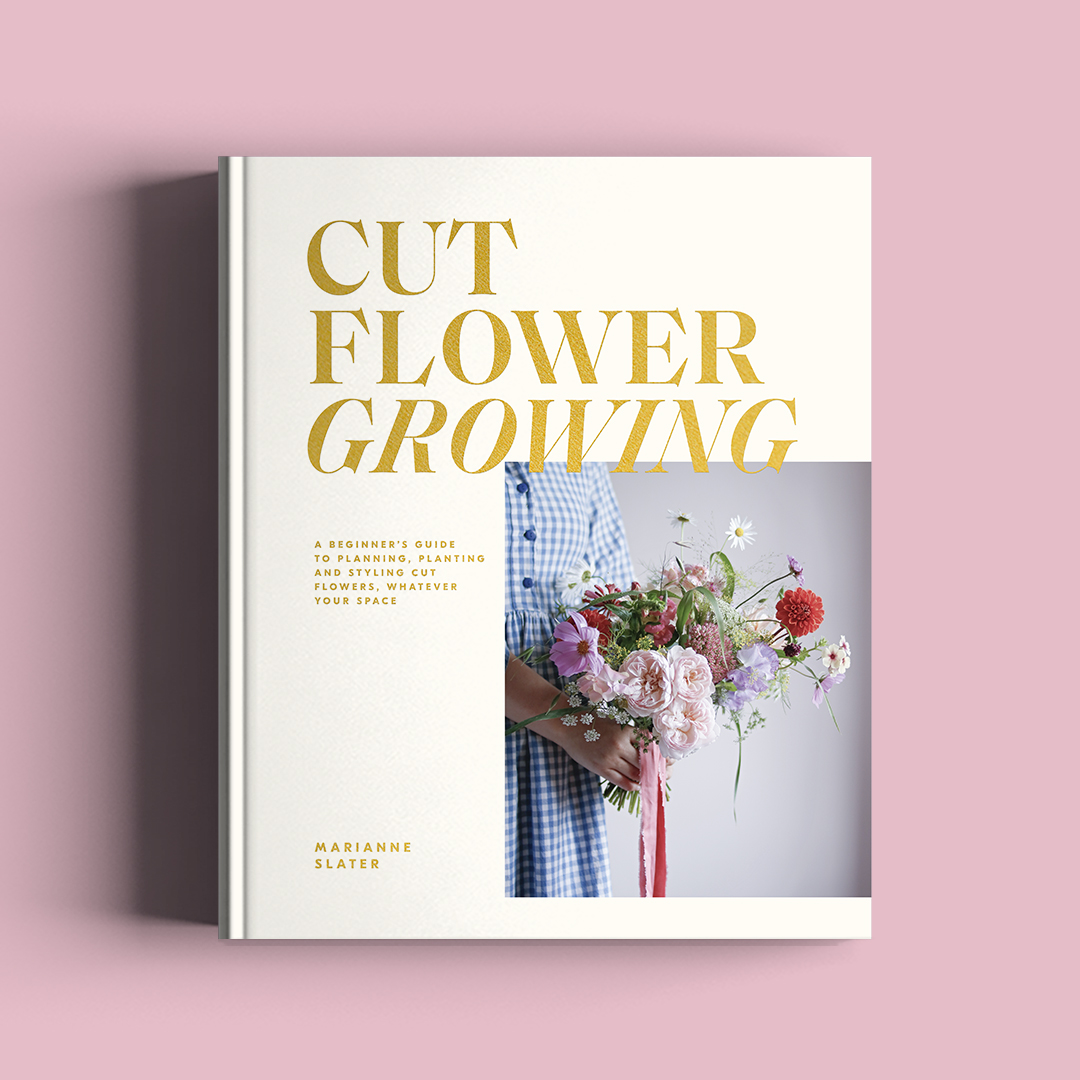 The idea for this book came from my workshop sessions and wanting to create a really comprehensive resource for my clients detailing everything I have learnt about cut flower growing as a complete beginner. When I set out to grow and use my own flowers I barely even knew the names of what I was growing, but I kept going and found the most incredible sense of reward and achievement as I began to learn – and this is something I wanted to share.
I wanted the book to show that you don't need fancy equipment, years of training or even loads of space to grow flowers to enjoy in your home. We can't all start with a flower farm, and I wanted to make sure that anyone who wants to have a go with cut flowers is encouraged and supported to try. My aim was to create a non-intimidating, practical beginner's guide that readers can dip in and out of, feeling gently guided and inspired to start. I hope that, like I did, they fall in love with growing flowers and that they also begin to develop a more in depth sense of the changes in the seasons around them.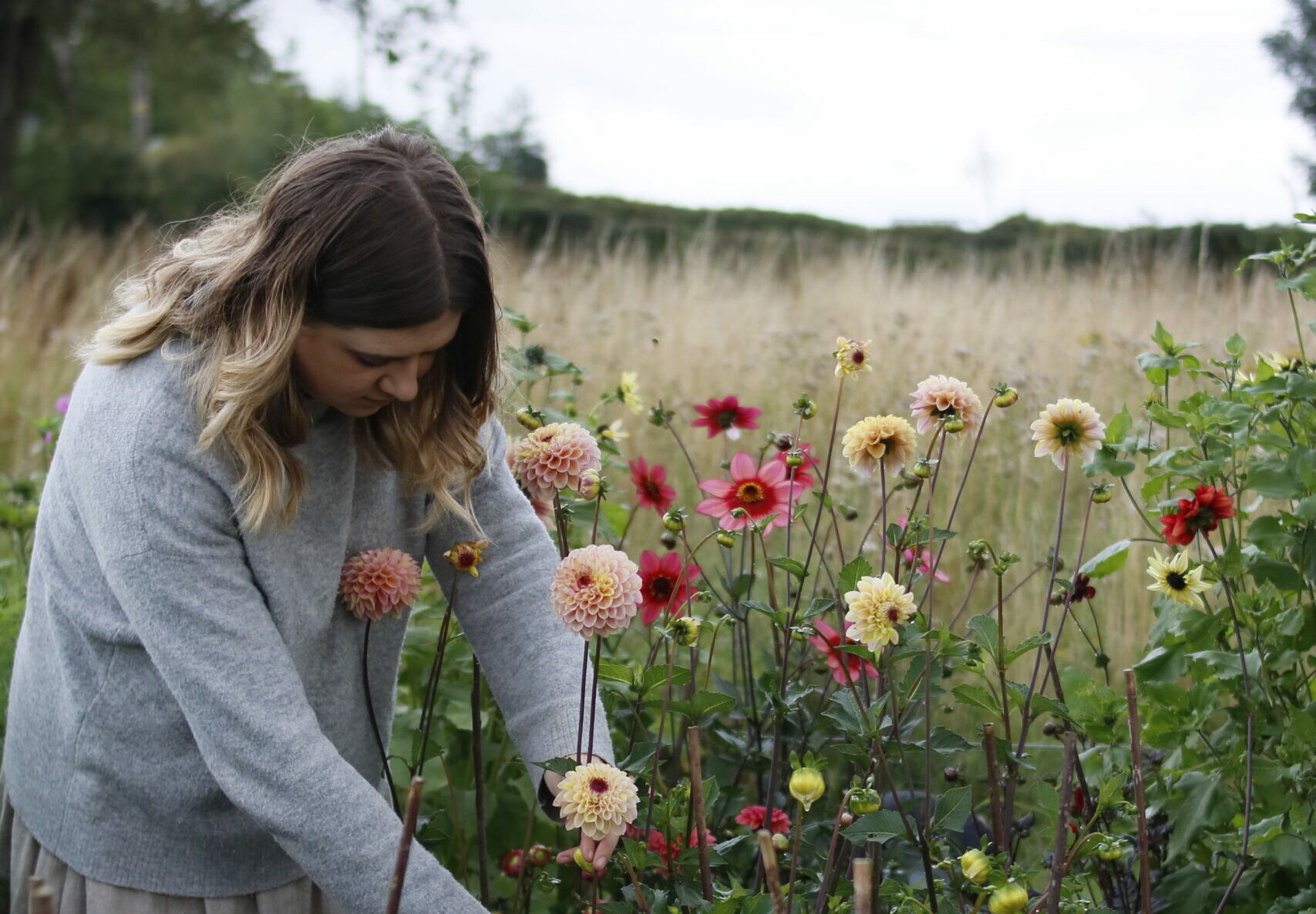 Writing a book has been an experience like no other. It has given me the opportunity to be incredibly creative whilst also considering how and why I do certain things in practice. Sometimes you can be so wrapped up in your work that you don't stop to think; and the act of putting everything down on paper can be quite eye opening! The whole process has also solidified what I already knew – that I am so lucky to grow and have flowers in my life. I simply want to share the joy they can bring. 
(Cut Flower Growing by Marianne Slater is out now)
From Seed To Bloom – Milli Proust
With From Seed To Bloom I wanted to bring a book into existence that was not only practical, useful, and encouraging of whatever experience of growing flowers you might have, but also celebratory of the personal. I wanted it to be a book that motivates the forming and strengthening of a relationship between a garden and a gardener.
In essence this is a study of growing flowers in rhythm with the seasons; of harvesting, conditioning and creating the best floral designs possible. My aim was to write in a way that made the practical elements as accessible as possible, but also conveyed beauty, ideas and inspirations. I wanted to present the reader with the knowledge to begin and thrive as a grower and designer, all whilst celebrating the joy of a life filled with flowers.
Every bit of land is so different – from soil type and climate to the movement of the wind and sun – that there's never going to be a perfect textbook for being a farmer-florist. That said, the first half of From Seed to Bloom is dedicated to growing and design basics. I explain how to create a cutting garden from scratch, how to plan, sow, prick out, take cuttings, and sustain your plot, no matter the size. There are planting guides and harvesting tips for individual flowers, along with complete to-do lists for every couple of months of the growing year. I cover the technical and design principles to elevate your creative work to a beautiful, thoughtful level, with step-by-step projects that cover many different designs across the seasons. These include: 8 different ways to make a bouquet; a ceremony archway; a suspended cloud design; and a huge, statement urn plus many more besides – all using sustainable mechanics with no floral foam.
Learning the land where I grow has felt much more personal, and much more nuanced, than anything I've done before, and I wanted to honour that sense of journey with this book. So scattered throughout its pages are intimate essays and nature-led escapisms on what I have discovered along the way – about loss, love, acceptance and celebration. I can't wait to share it with you all.
(From Seed to Bloom by Milli Proust is released on 9 June and is available to pre-order now)