What we do: subscription flowers
Flower subscriptions are offered by many of our members – among them Meggie and Sam of Blodau'r Cwm in Wales, who tell us how they have gone about offering this service, and how it reflects the values at the heart of their business.
We all love a subscription. It's that little monthly treat to ourselves that we don't consciously have to remember.  Often we forget it's coming, so it's a mini surprise each month – sometimes a good one, sometimes not so good when that direct debit comes out and you think "I must cancel that for next month"… but hopefully none of our subscribers feel this way!
Whether it's your favourite magazine, Netflix or a vegan snack box, there's no doubt that we all enjoy a little indulgence. Simple pleasures. So, we thought, why not flowers?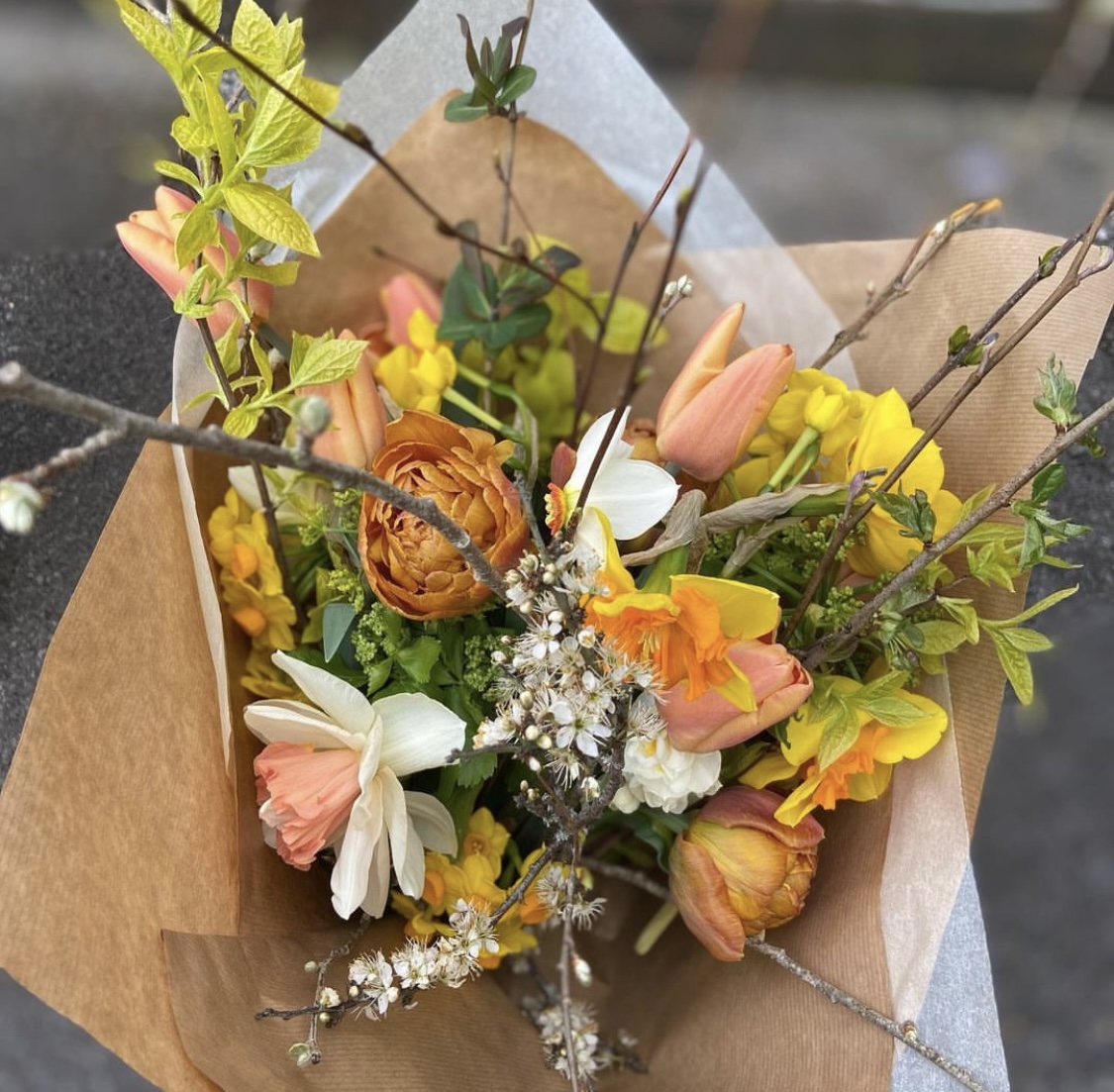 Admittedly we are new to this. We only started to offer subscriptions at the beginning of this growing season, in April, so we still have lots to learn. Our website is still a work in progress, and keeps getting pushed to the bottom of our many 'to do' lists, so we decided to use Google Forms to capture data and keep a record of our subscribers. We will eventually use our website to its full potential, but for now getting the flowers grown and out the door is our main goal.
Our current subscription offer is a monthly bunch of our best, whatever we have in season. We keep a note of what we've delivered to each person, and try our best to change it up and offer different colours every month; but of course it really is nature's lucky dip and we love it that way. It's what we're all about. We send a monthly email with news from Blodau'r Cwm, and an idea of what our subscribers can expect to receive.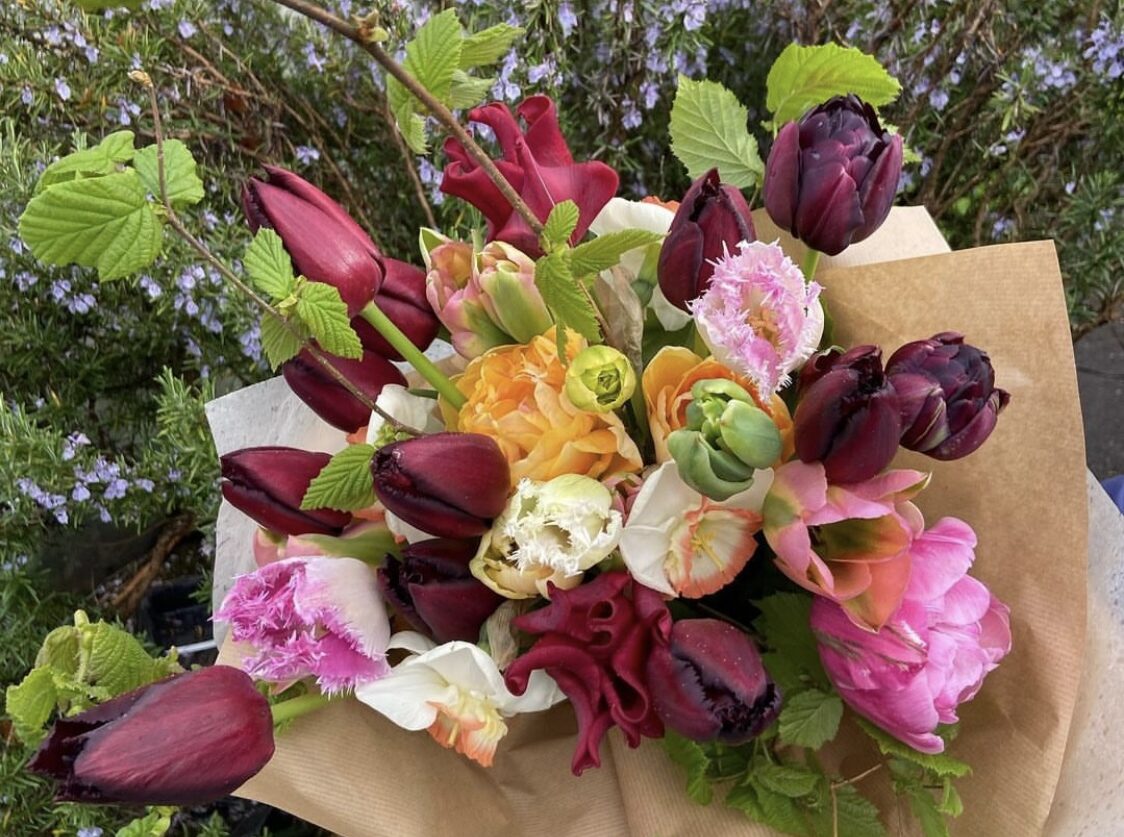 Our flowers are all grown organically, peat-free, locally and lovingly, as per Flowers From The Farm's ethos. We never use virgin plastic or cellophane of any kind. Our packaging is made in Britain from recycled, home compostable paper. Our labels and cards are recycled, printed using vegan ink, and our twine is traditionally made in Britain. We try our very best to tick all of the eco, earth-friendly, fair-trade, ethical boxes, although it's often really hard to do so. The right suppliers are not always easy to find!
So far we are really pleased (and relieved) that our subscribers love their monthly flowers and are very complimentary. We haven't had any drop out yet, but we aren't naive about the fact that it probably won't stay this way forever.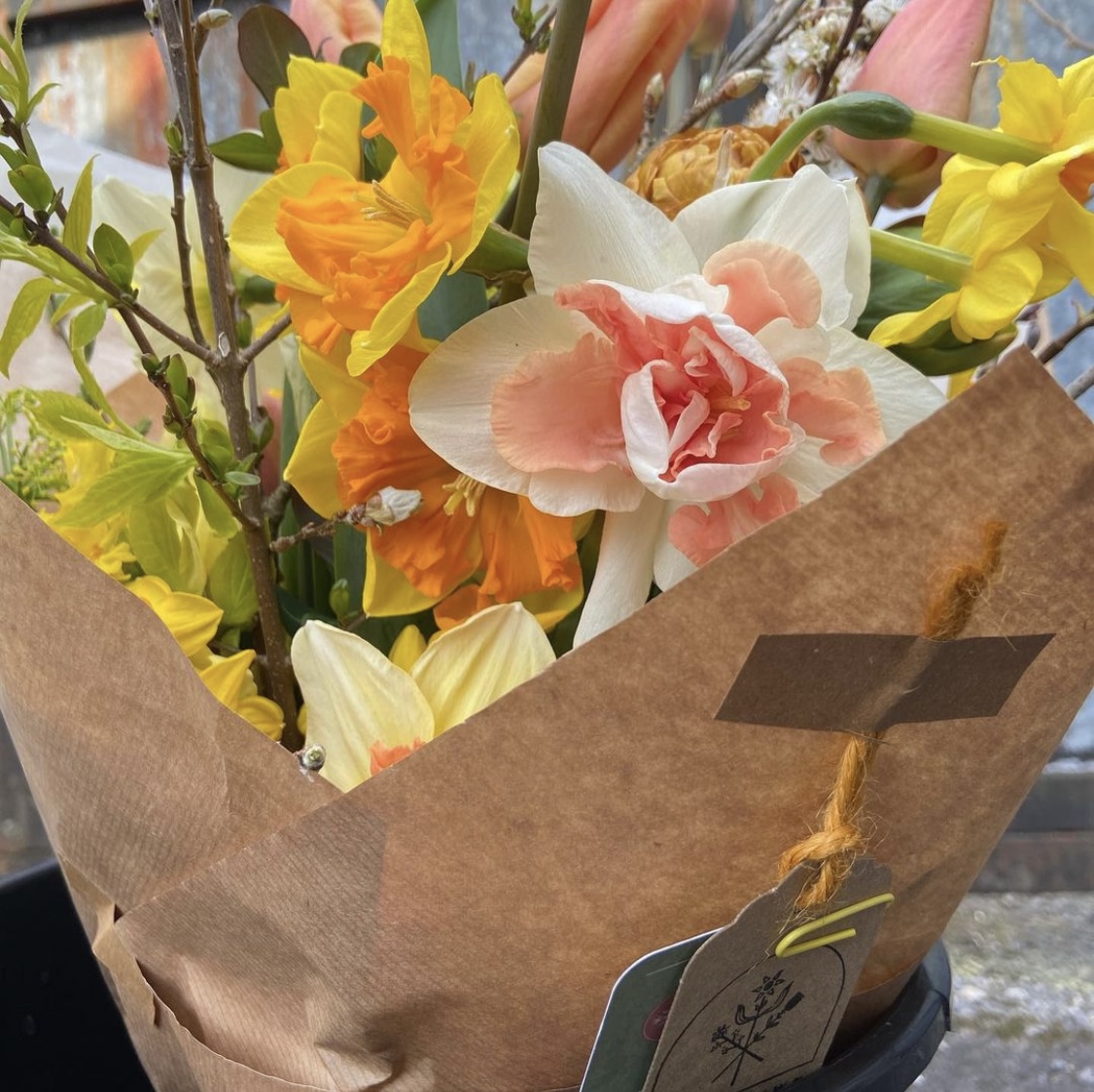 We're very conscious of the cost of living crisis that we are currently enduring and realise that for many people flowers are a luxury. We are strong believers in 'bread, and roses too', and try to keep our prices as reasonable as we possibly can, while still endeavouring to make a living. We really want to make our flowers accessible. Everyone deserves to enjoy them, and so far they have been very well-received and appreciated.
Bring on the subscribers!
Click here to visit our (work in progress!) website. Or find us on Facebook/ Instagram: @blodaurcwm – drop us a message if you'd like some more information on subscribing.
To find your local flower farmer and see if they offer subscription flowers, visit our Find Flowers page.