A roundup of Christmas wreaths
British flower growers would love to thank you for your support in 2020, a tricky old year. Over the last few weeks, many of you have been seeking out your local flower farmers to supply charismatic Christmas charm for your front doors.  It's been a frenzy of foliage and I'm sure there are many others out there who will join me in reaching for the handcream after several weeks of stripping pine needles and wrangling with wire!
The virtual world has been essential for small businesses this year and Instagram has been a fantastic tool for sharing British flowers with the world (you can follow Flowers from the Farm on IG here). Right now it showcases inspired selections of Christmas wreaths (check out #wreathsofinstagram) and I've picked out just a small selection of glorious Christmas creations made by our members – embracing a range of styles from the wild and the woolly to the fabulously feathery. Whatever your style there's surely one which takes your fancy?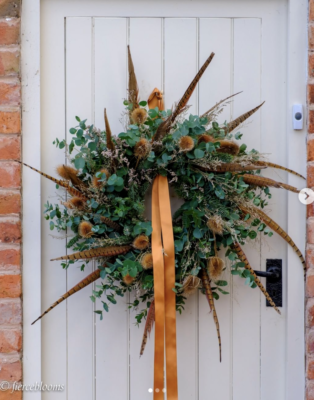 Fabulously feathery. Fierceblooms, Cheshire.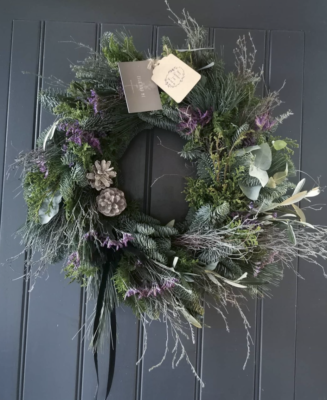 Wonderfully wispy. Isla and Me, Lancashire.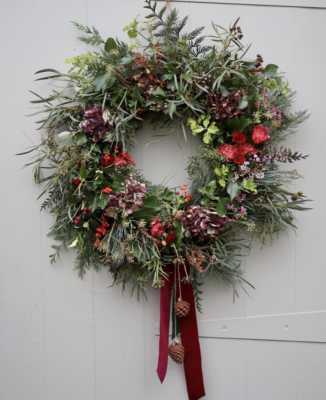 An evergreen explosion by Tangle and Thyme, Essex.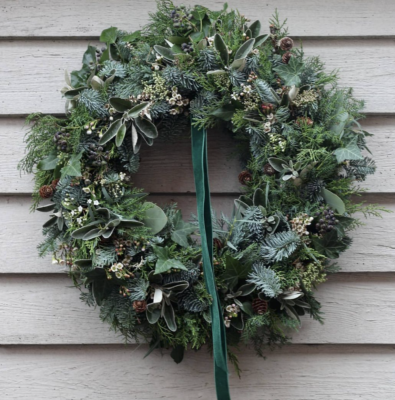 Understated elegance by The Garden Gate Southworld, East Anglia.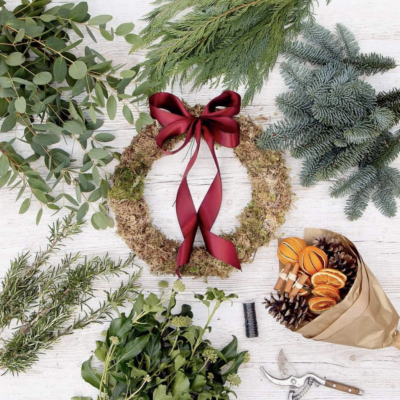 DIY wreath kits by Northumbrian Flowers.
Whatever your style, Flowers from the Farm wishes you a very happy Christmas and a healthy New Year! Thanks for your support in 2020.