FFTF founder Gill Hodgson wins Points of Light award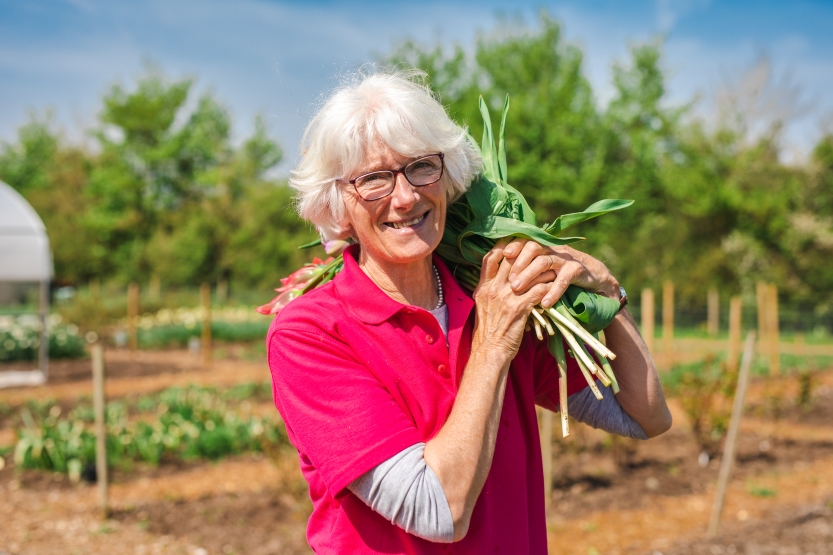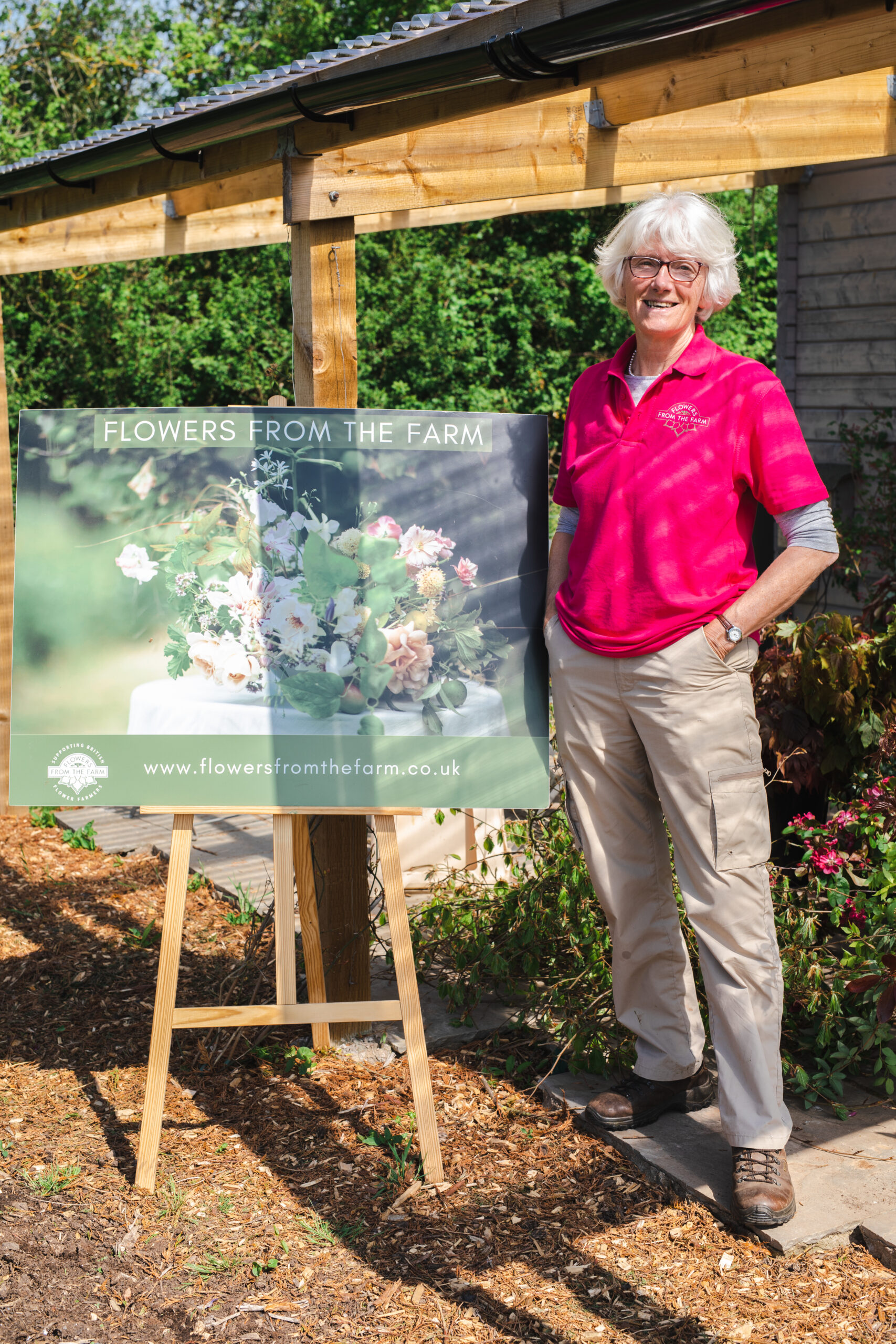 Flowers from the Farm is delighted to share the news that Gill Hodgson has today, 14 July, received Prime Minister Rishi Sunak's daily Points of Light award for her work in founding Flowers from the Farm, the membership association championing artisan growers of local, seasonal British cut flowers. The Points of Light awards recognise outstanding individual volunteers, people who are making a positive change in their community and inspiring others.
Having started her own flower business (Fieldhouse Flowers, Everingham in East Yorkshire), Gill wanted to encourage more people to grow cut flowers for the UK market and to raise public awareness of local, seasonal cut flowers. Launched in 2011, Gill's volunteer-led community of Flowers From The Farm now has nearly 1000 members and stretches across the UK. Members work together on a founding principle of fostering friendship and sharing through meetings, activities and communication.
Today, as Honorary President of Flowers from the Farm, Gill Hodgson has handed the day-to-day operations on to a committee of volunteers drawn from its membership.
Gill has inspired hundreds of people to embark on careers in flower farming, an emerging new career in horticulture – often as a second or third career. She launched the organisation's annual conference, the members' Facebook forum and has hosted dozens of free regional members' meet-ups at her own plot to share best practice and new ideas.
Gill has worked with 'Sustainable Church Flowers' to encourage the Church of England to introduce a more sustainable approach to church flowers, advocating the use of locally-grown flowers rather than imports and alternatives to non-biodegradable floral foam in church floristry.
Gill led a team of over 100 Flowers From The Farm volunteers to secure an RHS Chelsea Gold medal for their 2018 exhibit, collaborated with the floral designer Shane Connolly to raised over £20 000 for the 'Red Cross Ukraine Appeal' in 2022, and was instrumental in 'Flowers From The Farm' supplying spring flowers and foliage from over 80 growers in all four nations of the UK for the Coronation this May.
The news comes as Flowers From The Farm members prepare to stage the RHS Flower School at the RHS Flower Show Tatton Park on 19-23 July. Gill has instilled the volunteering ethos in 'Flowers From The Farm' members, who will be teaming up to share the beauty of local, seasonal British cut flowers through talks and sustainability floristry demonstrations and floral installations.
Gill Hodgson said:
"I was thrilled to receive this award for founding Flowers from the Farm, the membership association of local, seasonal cut flower growers, and delighted that the importance of the industry is being recognised in this way.
In the 12 years since its founding, Flowers from the Farm has grown to around a thousand members in the UK and been responsible for an amazing increase in attention given to locally-grown flowers nationally.
By making it possible for customers to source and buy their flowers locally, Flowers from the Farm brings seasonality to the flower market: it helps the environment by cutting down on air and road miles travelled by every stem and it fills flower fields with a wide diversity of insect and bird life.
"In May 2023, Flowers from the Farm's members filled Westminster Abbey with fresh flowers from Scotland, Northern Ireland, Wales and England for the Coronation of King Charles and Queen Camilla and proved beyond doubt that flowers grown locally, in their natural season and arranged without the use of any plastics, can grace the biggest and most majestic events in the whole world."
Debbie Scott, Co-Chair of Flowers from the Farm said:
"On behalf of everyone at Flowers from the Farm, I would like to offer our warmest congratulations to Gill Hodgson on the richly deserved Point of Light awards for founding our incredible membership organisation. We all owe a huge debt to Gill for her tireless work in promoting the cause of local, seasonal British cut flowers and creating this uniquely collaborative, positive and supportive community. Gill has inspired hundreds of peple right across the UK to make a positive change, pick up a trowel, change career and start flower farming."
Watch Gill talk about 'Flowers From The Farm' at the network's 10th anniversary conference