Flower Farmers' Big Weekend
Harriet Mullins of Sweetpeas and Sunflowers previews the biggest event in the British flower farming calendar
The Flower Farmers' Big Weekend is a celebration of British flower farms and flower farming taking place this weekend, 13th – 15th August. It is a brilliant opportunity to meet your local flower farmer and see their farm in action.
I myself am based in North Devon, and will be holding open days on Saturday the 14th and Sunday the 15th. These will include a tour of the plot, followed by tea and cake and a foam-free flower arranging demonstration.
There will be plenty of time for chatting and enjoying the surroundings. I love to talk flowers, and can give you an insight into how my small plot supplies thousands of stems throughout the year. Please remember though that my plot is a working flower farm, not a garden; so expect some weeds, as well as plants which have finished flowering or are yet to start!
Wherever in you are in the UK, this weekend will be a great chance to learn more about British flowers and the Flowers From The Farm network.  It is the perfect time to ask questions and get advice, whether you are wondering how and where to buy British flowers, or wanting to start on your own growing adventure.
Events run from Scotland to Cornwall, and may be small scale, on allotments or gardens, or larger scale in fields and walled gardens; they may be open days, tours, pick your own, or workshops. Just a few suggestions for a fabulous day out:
Pick Your Own sunflowers at Punchbowl Farm in Warminster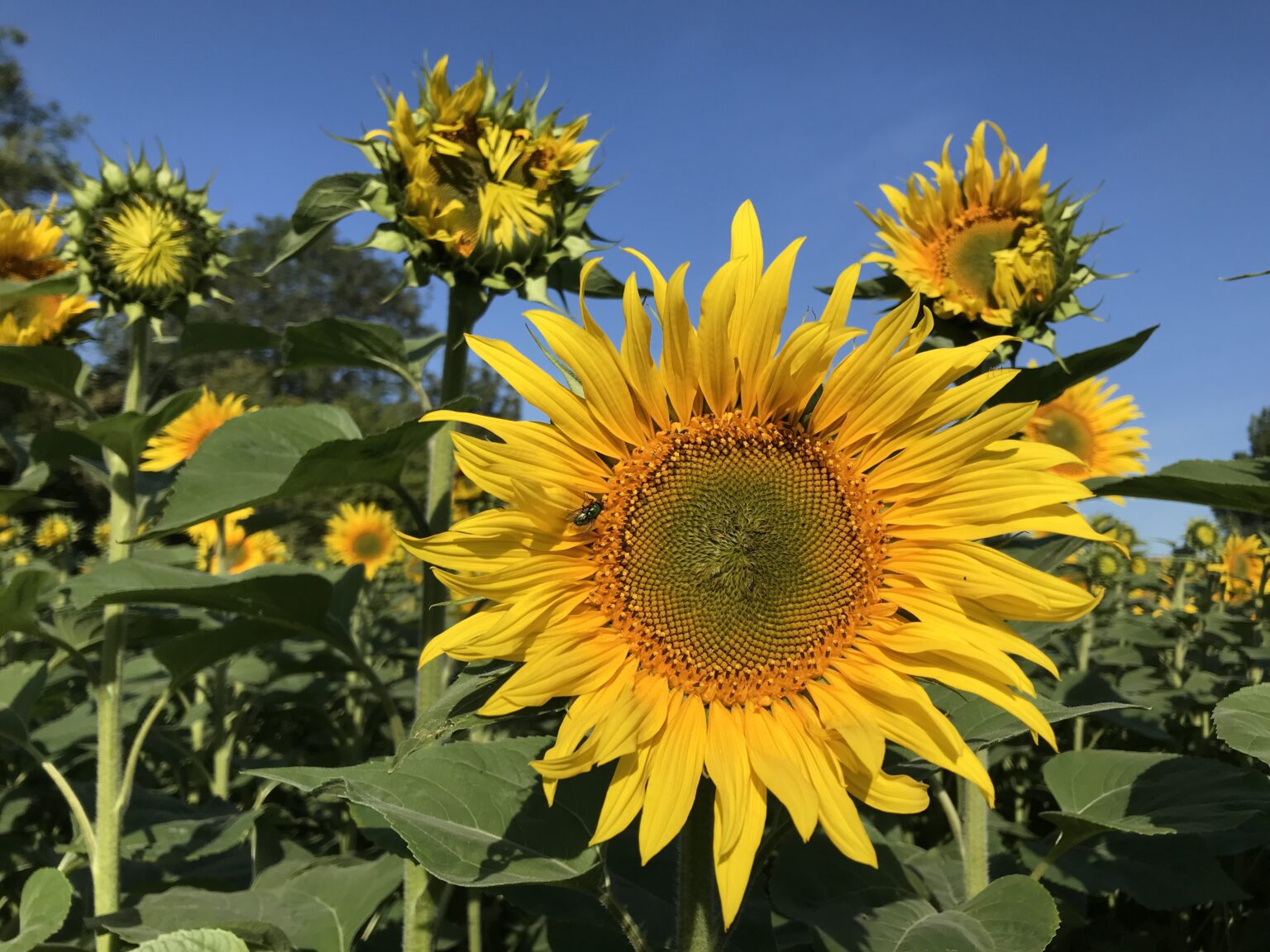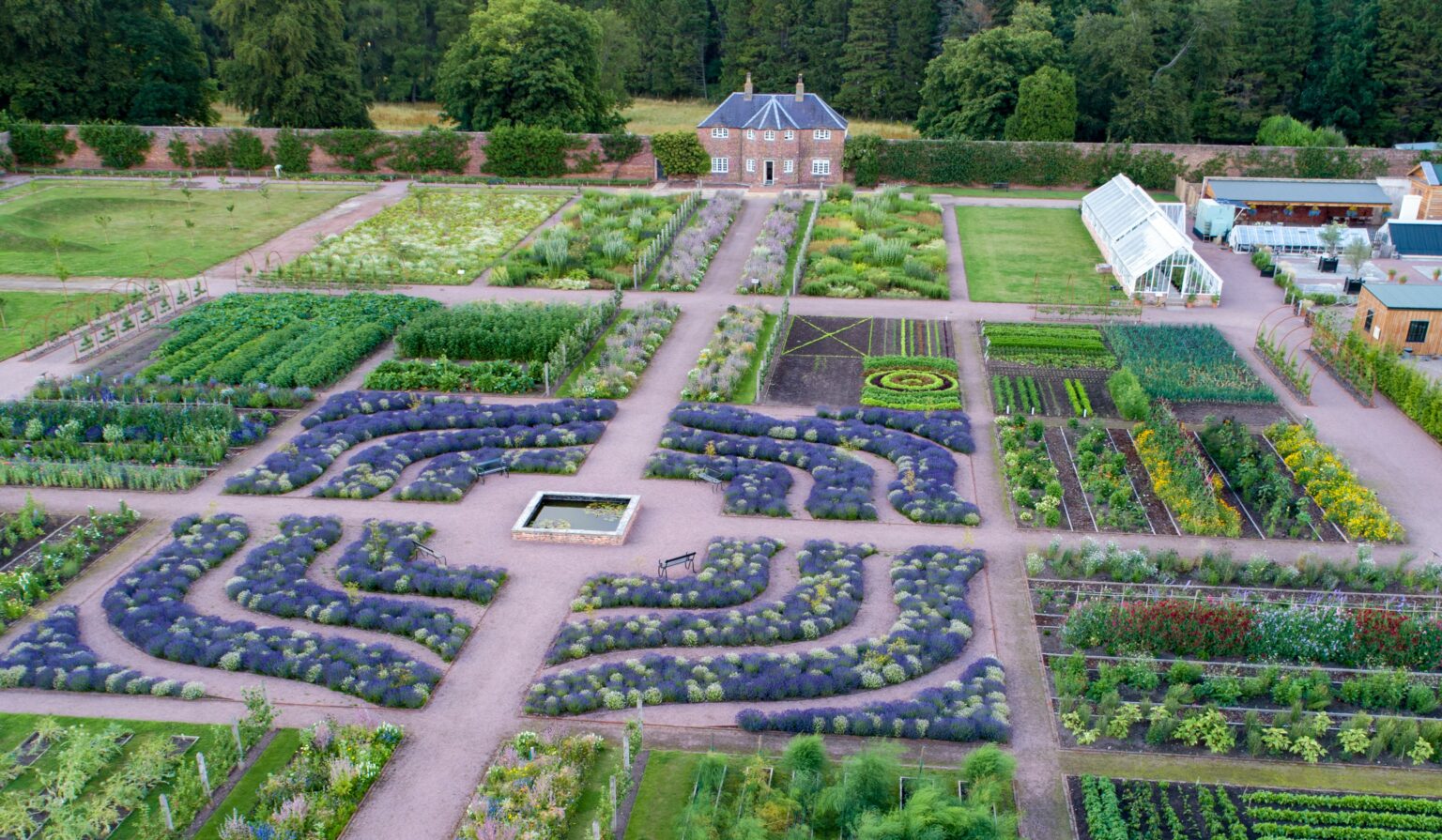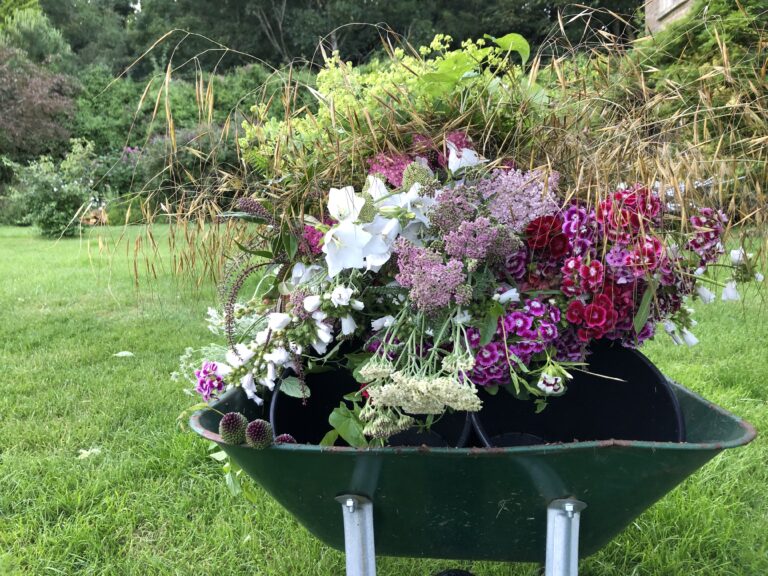 For a full listing of events, click here. Don't miss out on a very special weekend of flowery fun!