Manchester Flower Show
Flowers from the Farm for the first time this year took a stand at the Manchester Flower Show, a long standing celebration of all things floral that has recently taken on a new popularity, and last week was held to coincide with the Jubilee Bank Holiday Weekend. Andrea Julyan tells us more.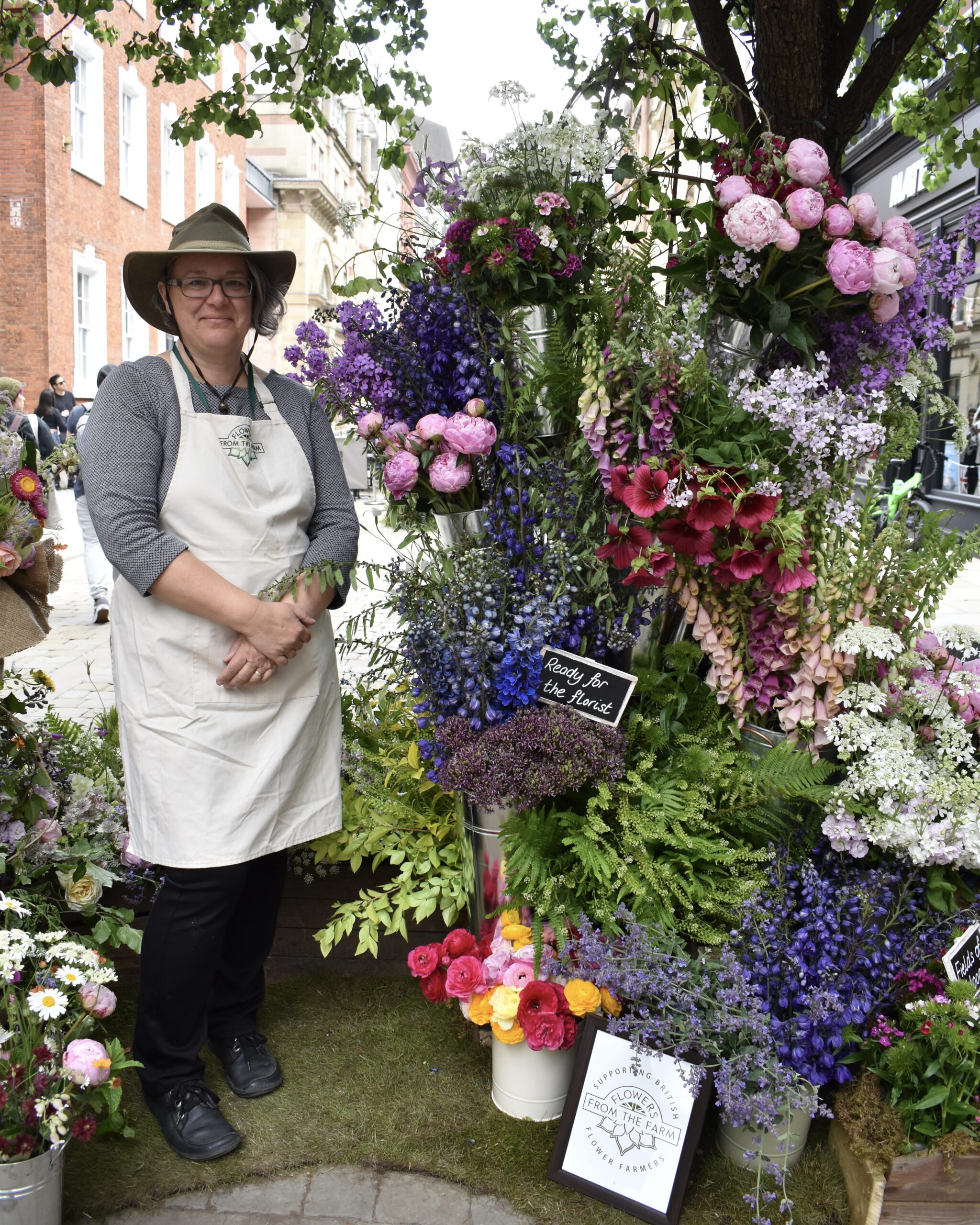 For this year's Manchester show, FFTF joined forces with the Co-op to showcase the best of British-grown cut flowers in a time-lapse inspired installation, 'Seedling to Bouquet'. The display followed the path of a tiny seedling as it grows, blooms and finds its place in a colourful, scented, spectacular arrangement of British cut flowers. All the stages in the life of a flower were represented: from seedlings to crops in the field, from the abundance of the florists' workplace to bouquets and arrangements, and finally of course to the compost heap – with real worms. A fair few snails were also inadvertently brought into central Manchester on various planters and watering cans!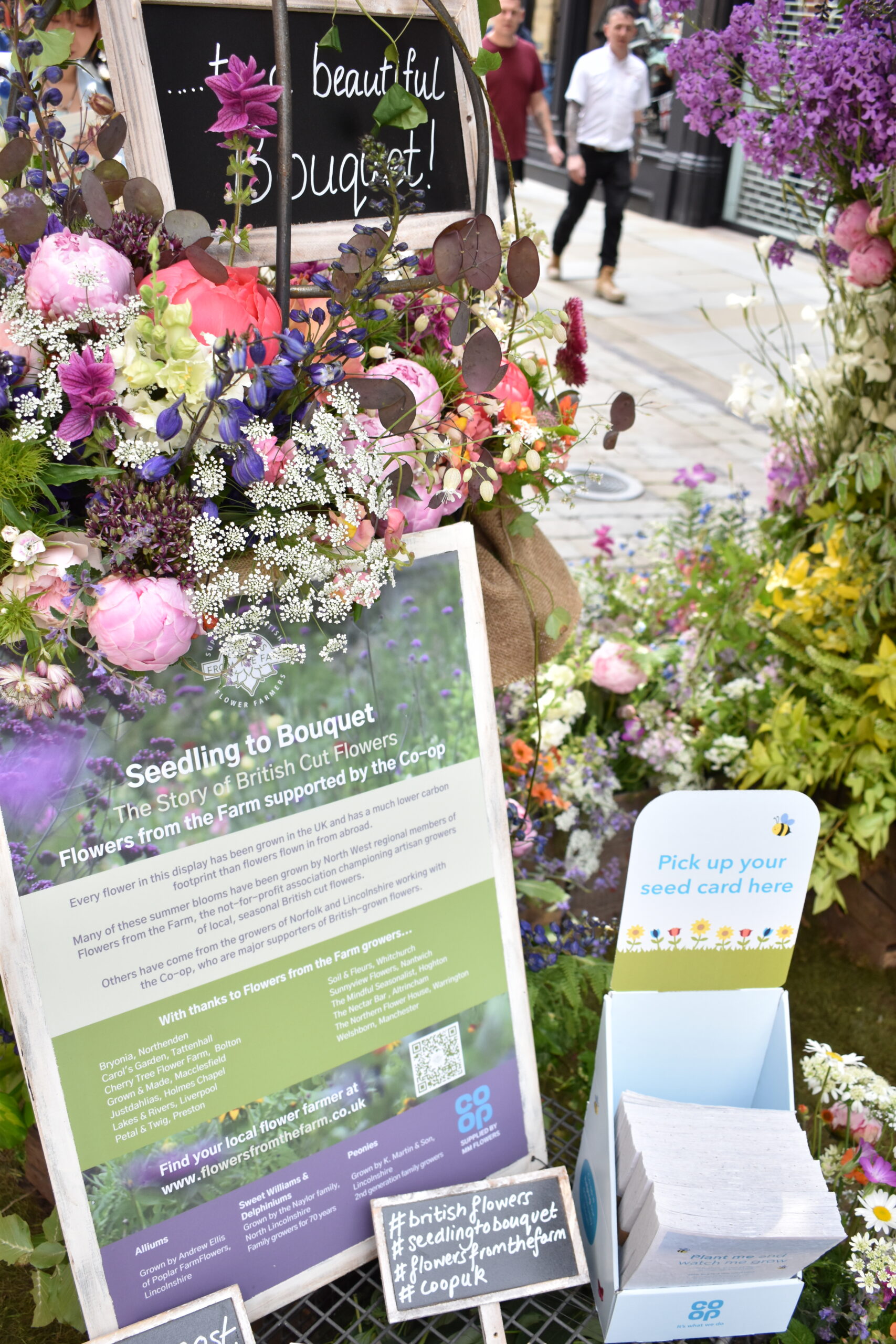 Flowers were provided by artisan growers across the North West as well as some of the long-standing suppliers of the Co-op in Lincolnshire and Norfolk: this was a true cross-section of the cut flower industry in the UK. A team of hardy and resourceful FFTF North West members put the stand together in a typical mix of Manchester weather. Rain wasn't going to stop us putting on an amazing display, but thankfully the sun shone for most of the rest of the show.
Flowers from the Farm florists and growers were on hand each day to talk to the public, and were blown away by the enthusiastic and engaged response. As the display was out on the street, visitors were able get right up close, and were delighted by its beauty and scent, and by the bees that were constantly buzzing around. So many were interested too in the significantly lower carbon footprint of buying British grown flowers – and of course the whole display was built using sustainable mechanics with no floral foam.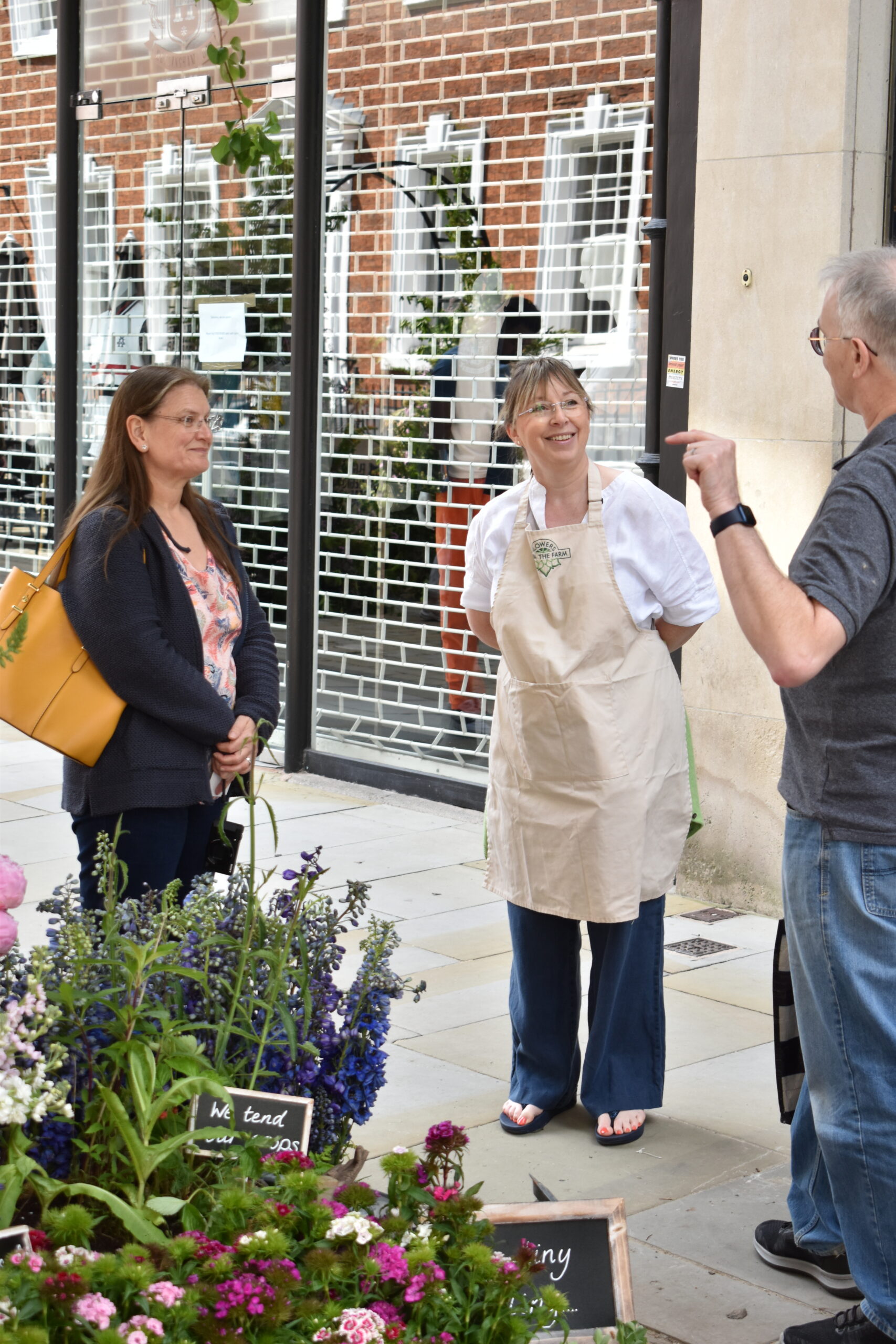 With huge thanks to all the FFTF members who contributed to designing, planning, building and manning the stand, and a special shout out to the North West growers who supplied so many beautiful flowers. Thanks also to the Co-op and MM Flowers for organising the supply of equally stunning blooms from the Co-op's big family growers. A real team effort!