Wreath workshops are a go!
If you'd like to make your own Christmas wreath this year, here is a selection of workshops being run by our members around the country that will help you to adorn your door in seasonal, sustainable festive style.
North West
Dark Peak Flowers
Tuesday 6th & Tuesday 13th December, 7 – 9pm
Hayfield Village Hall, Walk Mill Rd, Hayfield, SK22 2ER
Get into the festive spirit at our Christmas wreath workshop, and create your own beautiful door wreath. A qualified florist will teach you all the techniques you need, using British foliage and willow with natural decorations to create a fully compostable wreath. All materials and seasonal refreshments are included.
Book online here.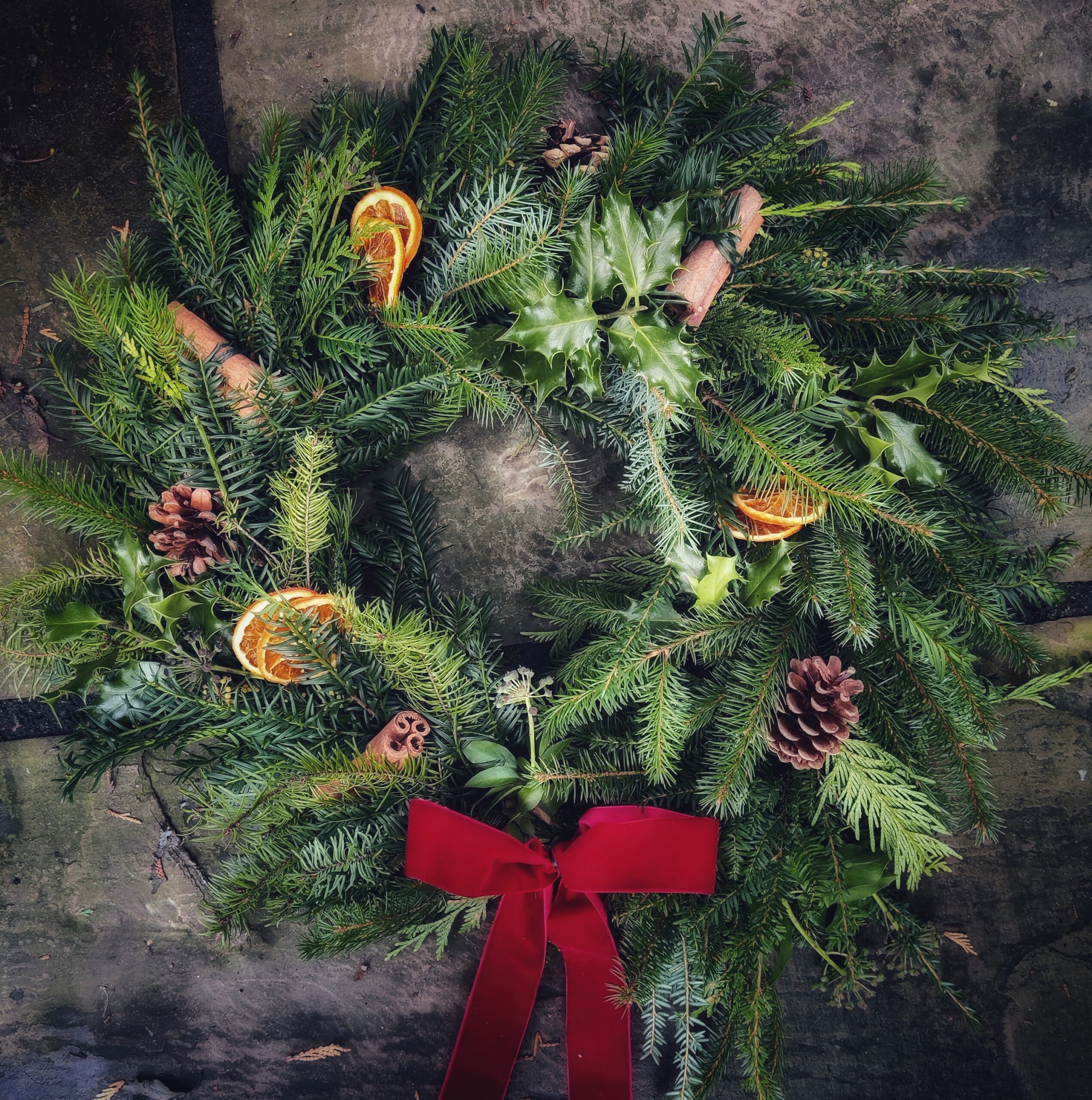 East Anglia
Wildeblooms & Willow
Tuesday 6th December, 6pm: Writtle Christian Centre, Writtle, Essex
Sunday 11th December, 2pm: Galleywood Heritage Centre, Galleywood, Essex
Make a naturally styled wreath on a traditional willow base. There will be a selection of seasonal foliage available as well as natural decorations and ribbon, with step-by-step tuition to help you create your own beautiful and natural foraged-style wreath.
Book online here.
East Midlands
Happy Roots Farm
Saturday 3rd December at 10am & Sunday 10th December at 1pm (with afternoon tea)
26 Oxcroft Estate, Oxcroft, Worksop, S80 4NA
Get in the festive spirit with a gorgeous few hours making a beautiful wreath for your door. We will be mossing bases together, then making a full 12-inch wreath with lovely evergreen foliage (lots of it grown right here on the farm) and natural decorations, dried flowers and ribbons in a range of colours to suit your home decor. There'll be a selection of drinks, mince pies & festive bakes, a hot chocolate bar and all the tea and coffee you can drink!
Book online here.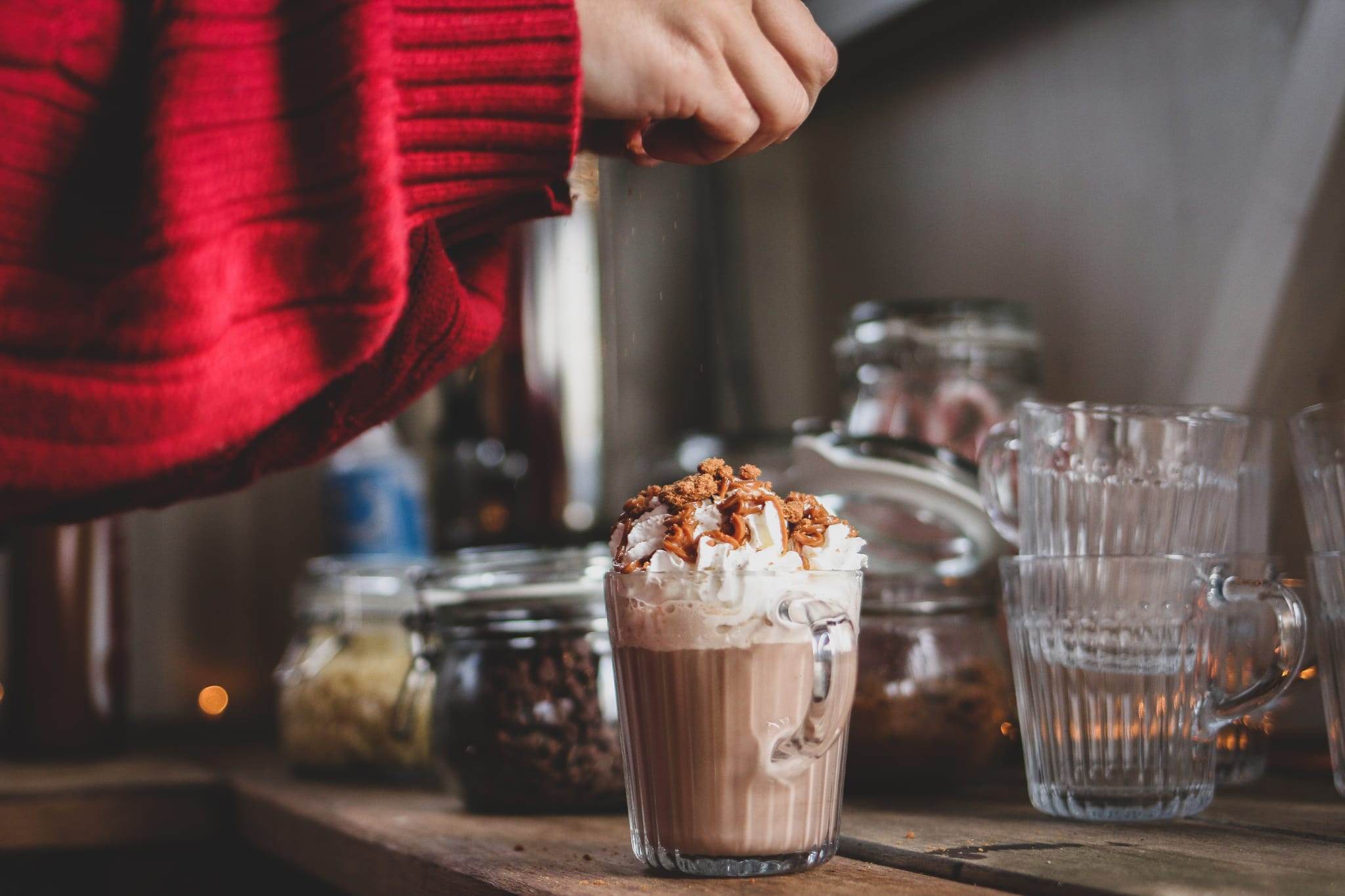 West Midlands
From Garden to Vase
Sunday 4th December, 10 am – midday: Pilates Solutions, Greatworth Hall, OX17 2DH
Monday 12th December, 7 – 9 pm: Forge Coffee, Culworth, OX17 2AZ
Join Suzy and learn how to create an eco-friendly Christmas door wreath. She will show you how she weaves the wreath bases that you will decorate using berries, seed heads, dried flowers and foliage all grown in and around her cutting garden in Northamptonshire. The wreaths will be 100% biodegradable and reusable. Everything you need is provided including something yummy to eat and drink to keep your creative juices flowing!
£50 pp. Book online here.
Meadow Cut Flowers
Friday 2nd December, 6.30 – 9.30pm; Saturday 3rd December 10am – 1pm & 2pm – 5pm; Sunday 4th December 10am – 1pm & 2pm – 5pm; Sunday 11th December 1oam – 1pm
Lower End Farm, Lower End, Birlingham, Pershore, WR10 3AD
Learn how to make a fabulous Christmas wreath for the festive season. Our workshops are fun and relaxed, and we will guide you through the steps to making a stunning Christmas wreath to hang on your door. All tools and materials you need, from the basic copper ring frame to the moss and seasonal foliage, are included. There will be mince pies and mulled wine (plus tea, coffee and soft drinks for the drivers!) – and, of course, Christmas carols. Please dress up warm as we will be in a barn!
Book online here.
South East
Sarah's Flower Patch
Wednesday 7th December, 7 – 9pm
Earthian Zero Waste Shop, Parchment Street, Winchester
Come and make a natural Christmas wreath with local flower farmer-florist Sarah using only British-grown foliage on a willow base, with a sumptuous velvet ribbon in a choice of colours. Maximum of 6 people.
To book, contact Sarah at: sarah@sarahsflowerpatch.co.uk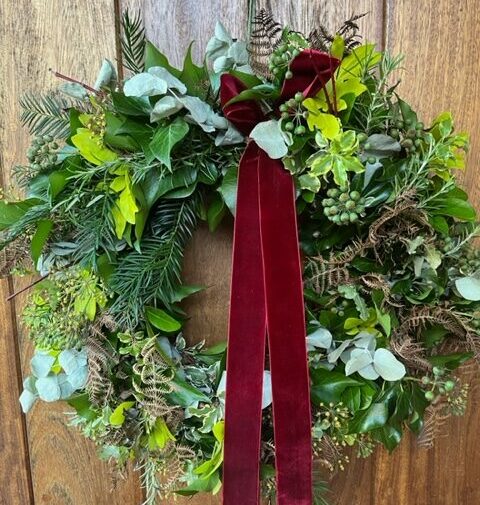 South West
Emma Jayne's Garden
Saturday 3rd December, 7 -9pm & Sunday 11th December, 4 – 6pm
Trewoon Village Hall, St. Austell
Come and make a luxury festive wreath using beautiful British foliage all grown in Cornwall. All materials, hot drinks including mulled wine and mince pies are included.
£35 pp. To book contact Emma at: emmajaynesgarden@gmail.com
Wild Zinnia Bristol
Thursday 1st December, 7pm & Saturday 3rd December, 10am & 3pm: The Elms Farm, Hardy's Lane, Tockington, Bristol, BS32 4LJ
Friday 2nd December, 7pm & Friday 9th December, 7pm: Horfield, Bristol
Come and join us for an evening learning the slow-paced, sustainable art of wreath making over cake and mulled wine. You won't find glitter, dried fruit or plastic but instead you'll have an abundance of naturally sun-bleached seed heads that shine like gold, the silvery shimmer of honesty, and the vibrant colours of our own harvested dried flowers. You won't find pesticides, preservatives or dyes anywhere on our flowers. All materials and refreshments included.
£65 pp. To book contact Roz and Debs at: wildzinniabristol@gmail.com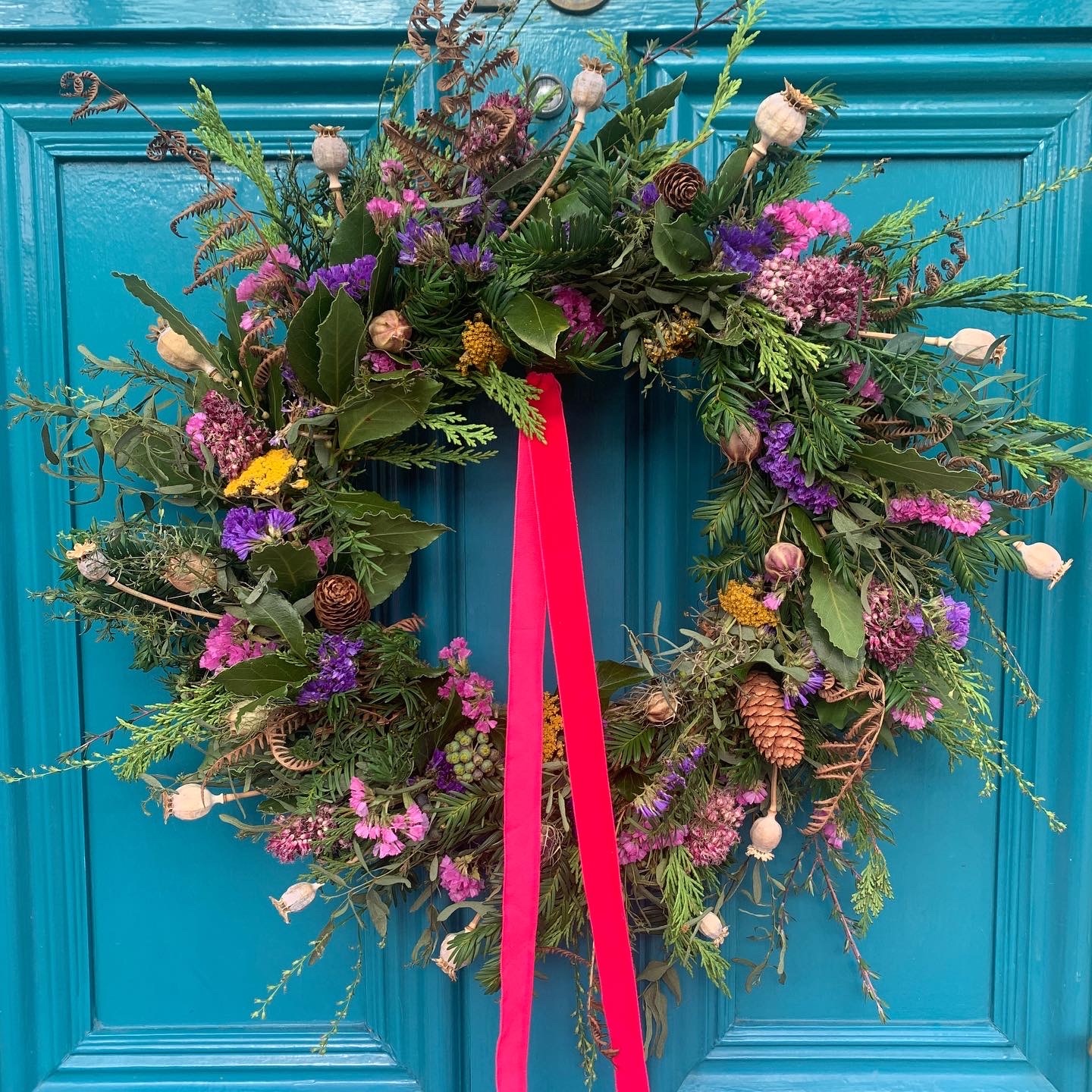 Wye Valley Flowers
Thursday 1st December, 7 – 9pm: Brockweir Community Shop, Brockweir
Monday 5th & Tuesday 6th December, 7 – 9m: Haberdashers School, Monmouth
This is our 11th year of running foraged wreath making workshops. All materials come from our 13 acre farm, or managed estates in the stunning Wye Valley and Forest of Dean. We are floral foam-free, using moss gathered by local landscape gardeners through the autumn scarifying process or under licence. Our workshops will be a relaxed atmosphere, with a glass of mulled wine to start the festive season off in style! 
To book contact Jo at: info@wyevalleyflowers.com