Young farmer focus: Mark McKee
Continuing our series of interviews with younger British growers, we talk to Mark McKee of Welshborn Flowers, who made the jump from event floristry to flower growing with a bit of encouragement from one of the most experienced members of the FFTF community.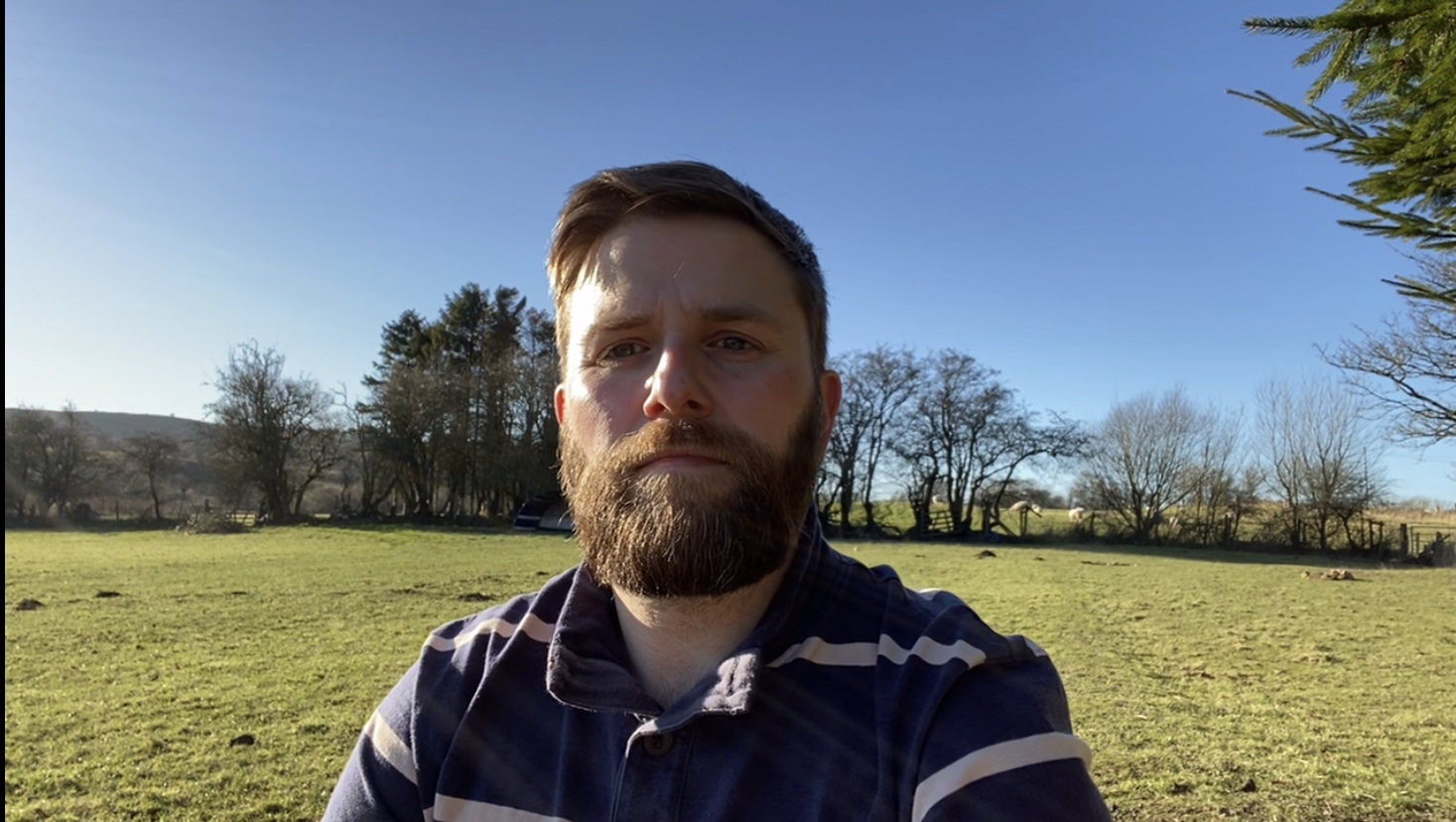 Describe your business in a sentence.
My business is Welshborn Flowers based in Bwlchgwyn (North Wales), a first-year flower farm growing flowers, foliage and grasses, for florists, weddings, and DIY buckets.
What motivates you?
I've worked in event floristry for nearly five years, and British grown flowers and foliage have always got my curiosity going. I've also been lucky enough to spend some time with Carol Siddorn at Carol's Garden, and this really motivated me to have a go at growing myself. I love the whole process, its variety, and the reward of seeing flowers come from seed. I can't wait to have people using and enjoying my flowers.
Why should people care about locally grown flowers?
Buying locally grown – most of the time – you get what is truly seasonal, and you will also be supporting a small business. Instead of something mass-produced that has been flown hundreds or thousands of miles, you get the character that comes of individual passion and personal investment.
How could we engage more young people in sustainable flower growing?
I feel that education in schools has already come on leaps and bounds as regards sustainability and caring for the planet. Younger people these days (I'm only 35 but didn't think I would be saying that so soon!) have a genuine awareness of these issues. Once I'm under way, I'll be approaching the local college to either talk to the floristry students about sustainable growing, or invite them to my farm to see what's going on. Perhaps more British flower farmers could do this.
How did you become a career flower farmer?
For a few years I'd been questioning whether I would start my own growing business, as I wasn't sure what was happening with my dad's farm. But I took some very wise advice from Carol Siddorn, which was: "Just start". Now I know that flower farming is what I want to do and I'm doing it.
Where do you see yourself in 5 years?
In five years time I see myself with a successful business selling flowers and foliage to florists, doing a few of my own weddings, workshops, and maybe some farmers markets too. The next few years will be a learning curve for sure, as I find out who's interested in my flowers, where my market is and which flowers succeed. I'm currently growing an eclectic mix but eventually want to hone this down and make my space more productive.
If you could only grow one crop, what would it be?
I know it's not one crop, but if I had to grow one thing it would be perennials. I have a soft spot for them – I just find the fact they come back year after year so rewarding and of course easy on the pocket too. In my eyes each perennial I grow is a new member of my flower growing family and adventure! Some particular favourites are geums, because of their long season and the airiness of their stems and flowers; physocarpus for its impact; and rudbeckias, because there are so many different varieties and colour tones. I could go on…
What does FFTF mean to you?
What I have found in FFTF is a very welcoming community, of whom I can ask endless questions, and a great source of expertise from real people who have gone through the same things that I'm going through. It also gives me a valuable platform to reach my customers.
I can see myself being with FFTF for a long time, and I look forward to the day when I'm able to offer some advice to others myself.