British spring flowers: blossom and flowering shrubs
Angela Brooke-Smith of Flower Fusions in Winsham, Somerset, selects some of her favourite spring blossom for cutting, and gives some handy tips for how to get the best from it in the vase.
In Somerset, around this time of year, the cider apple orchards will be a mass of blossom. They are harbingers of the flowery months to come: food for the bees, long, lazy days of summer and then all that mellow fruitfulness. Cider, dessert and cooking apple trees all have blossom that is suitable for cutting but the very useful Malus, the flowering crab or crabapple tree is a real stalwart for flower lovers and florists, providing beautiful apple blossom and then miniature apples that look so pretty in autumnal arrangements.
I've picked a few other of my favourite seasonal flowering trees and shrubs that look stunning at this time of year in a vase.
1. PRUNUS – "Japanese Cherries". These are one of the most beautiful flowering trees. Pick the blossom when it's in tightest bud and bring the branches inside to watch the flowers burst into life. It can also be cut as the flowers are opening, and whether the flowers are fully double or single all are stunningly beautiful in shades of pink or pure white. (Photo courtesy of Pexels)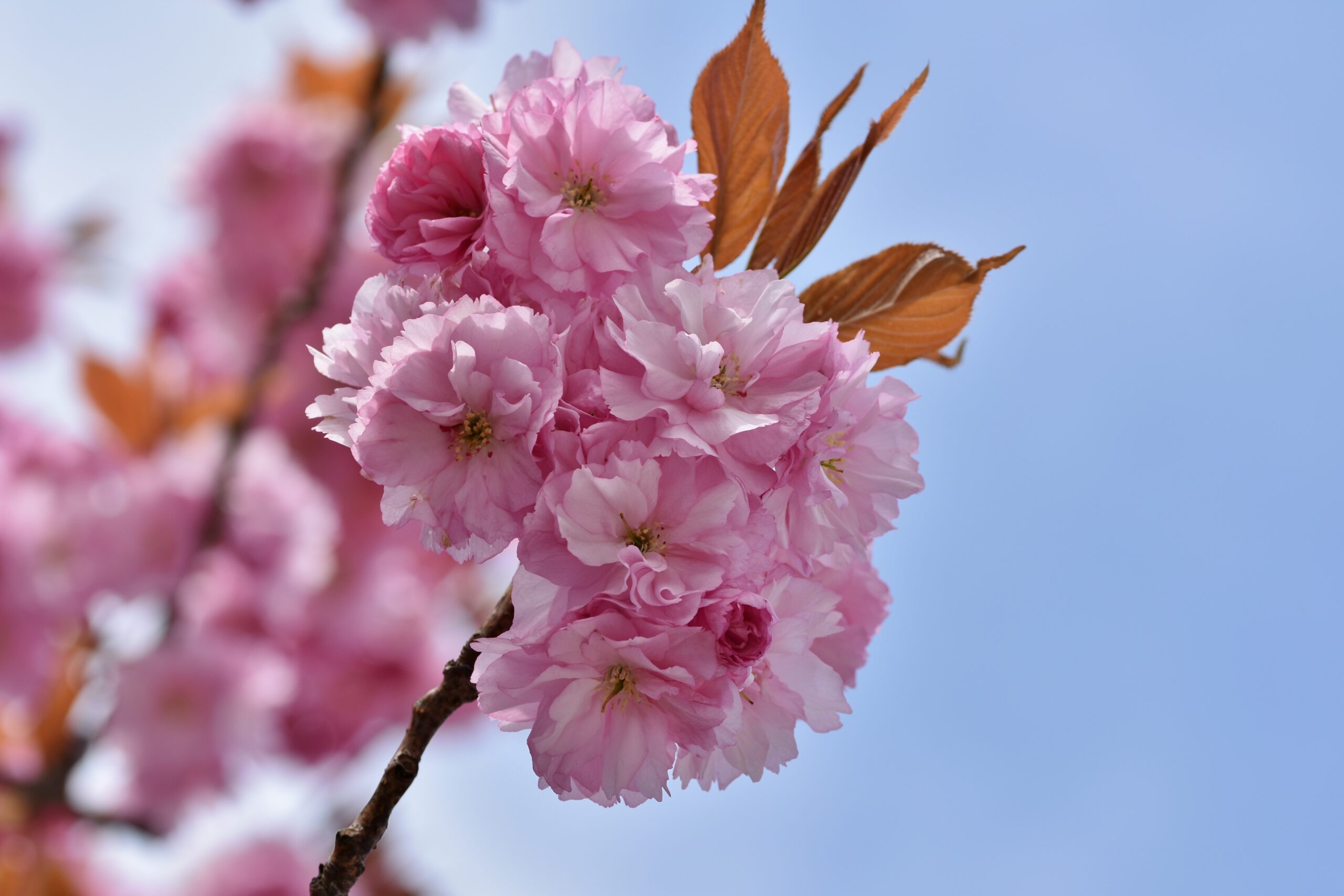 2. CHAENOMELES – "Japanese quince". Early in the season on bare, thorny stems appear the little flowers of Chaenomeles, about 2cms across, most commonly in cheerful orangey red but also bred in a range of other colours. If trained against a wall these shrubs will start flowering spasmodically in January, but they are happy enough to stand in any border in sun or light shade, where flowering will begin in earnest at the end of March. Pick the stems when the flower buds are showing colour and they will obligingly open in a vase. (Photo courtesy of Pexels)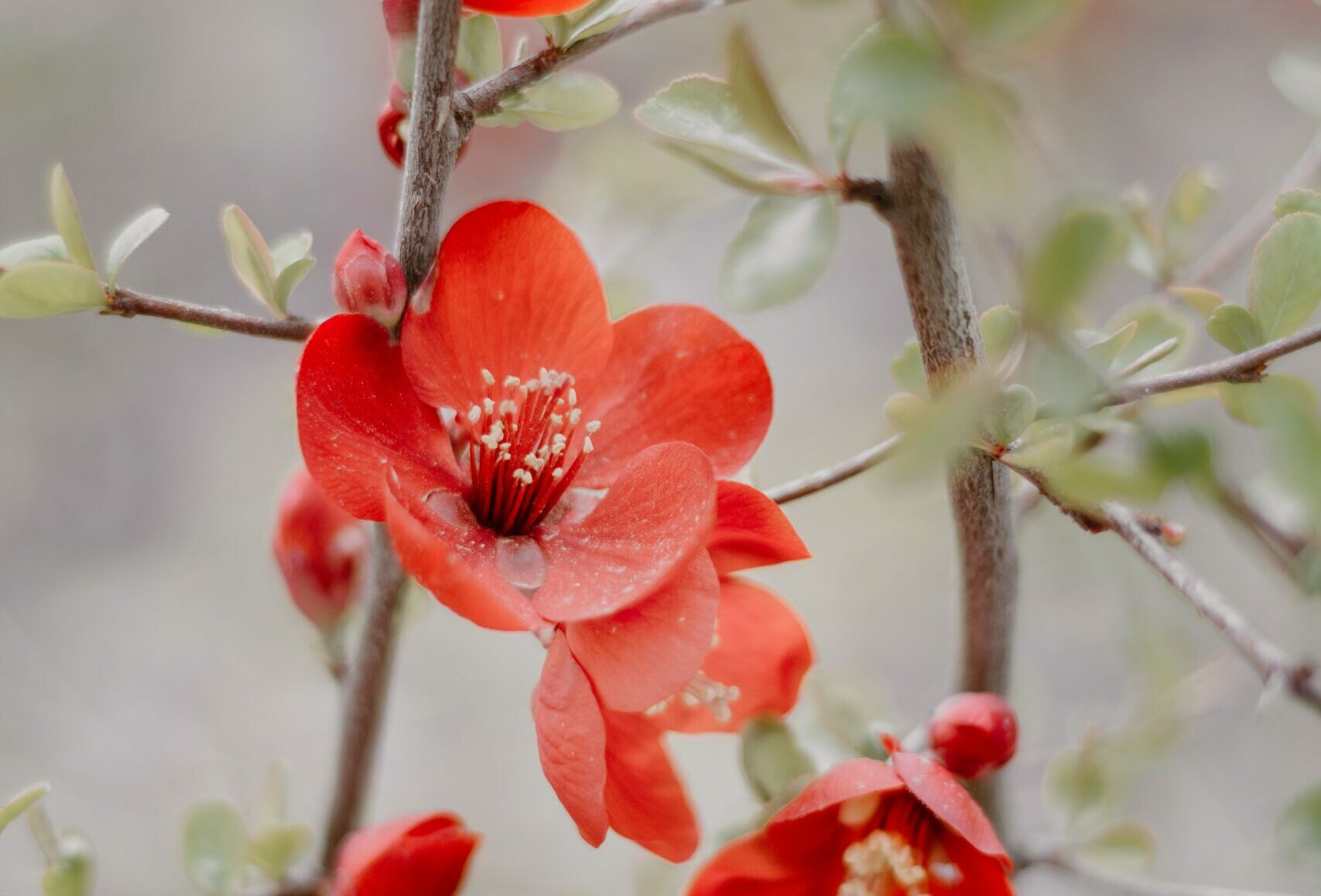 3. MAGNOLIA.  The dramatic tulip shaped flowers of Magnolia x soulangeana – one of the most popular magnolias as they are easy to grow on most soils – come in colours from white to deepest pink. Some of the loveliest are white with the base of the petals stained wine pink. Flowering in late March they run the gambit of being hit by frosts, which ruin the petals by turning them brown, but pick these beauties when their velvety calyxes are just breaking to reveal the flower petals, and in the warmth of indoors they will break into magnificent flowers that last 4 to 5 days in a vase.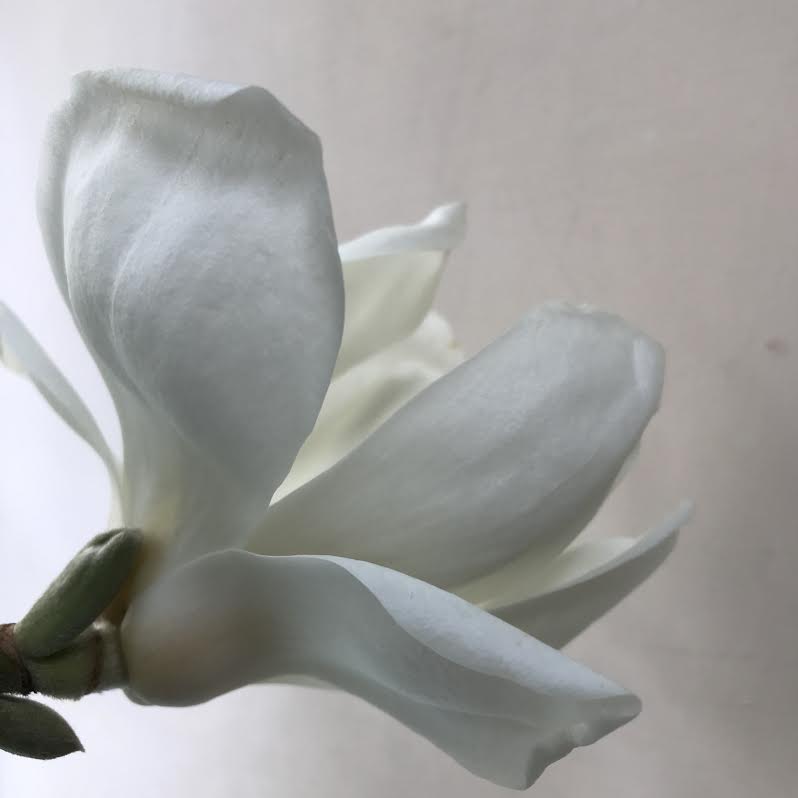 4. SYRINGA – "Lilac". Large billowing flowerheads of the most lovely blossom, from white through mauve to purple. Deliciously fragranced, these gorgeous shrubs have a brief season from late May to June, in flower for just two weeks, but that makes them all the more desirable.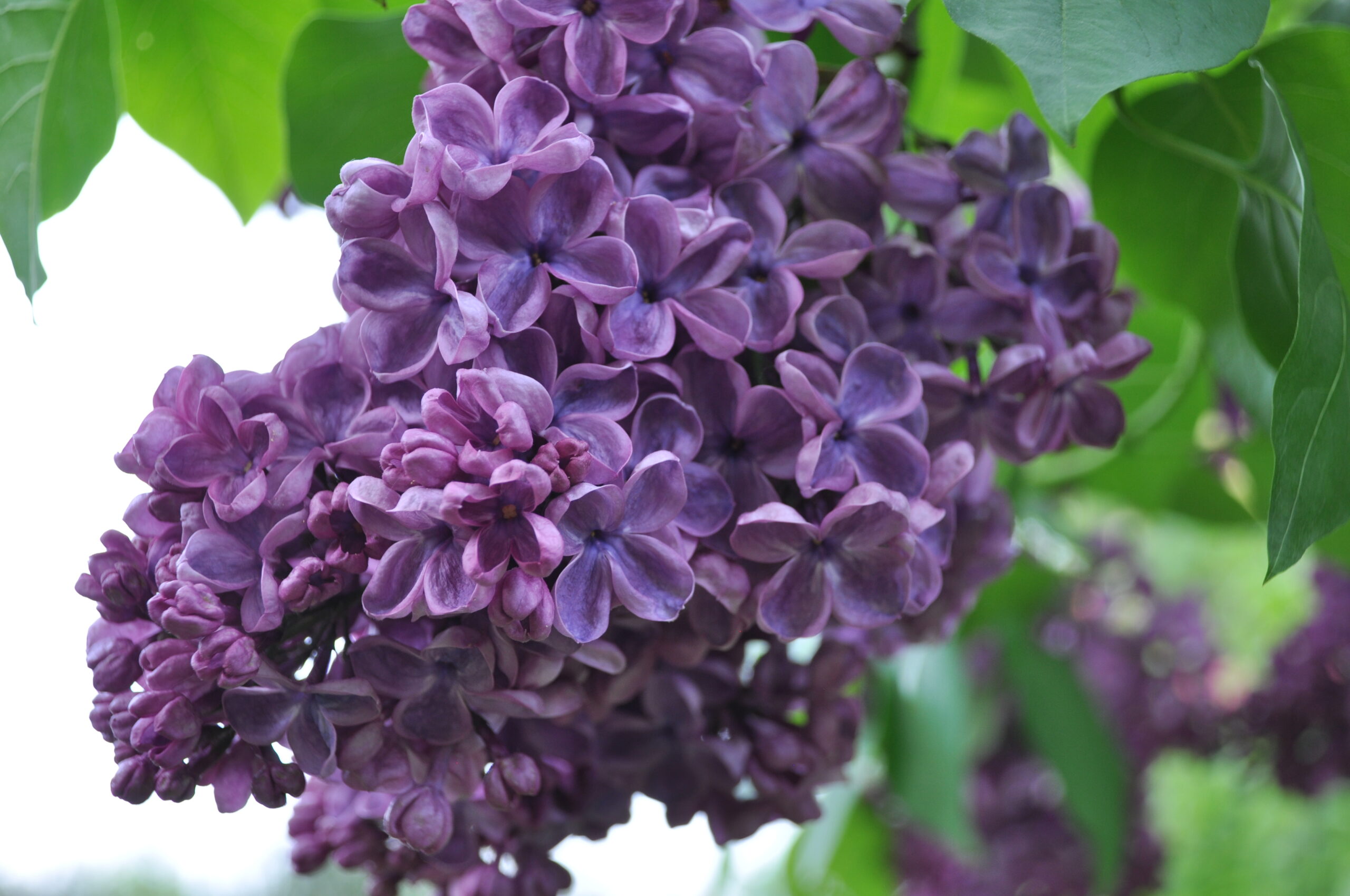 5. RIBES – "Flowering Currant". Although not everyone can tolerate the scent of these little pink beauties, the smell does dissipate after they've been conditioned! Their nodding heads make a pretty addition to a bouquet, and in the vase their raspberry-shaped leaves keep on growing as the flowers fade.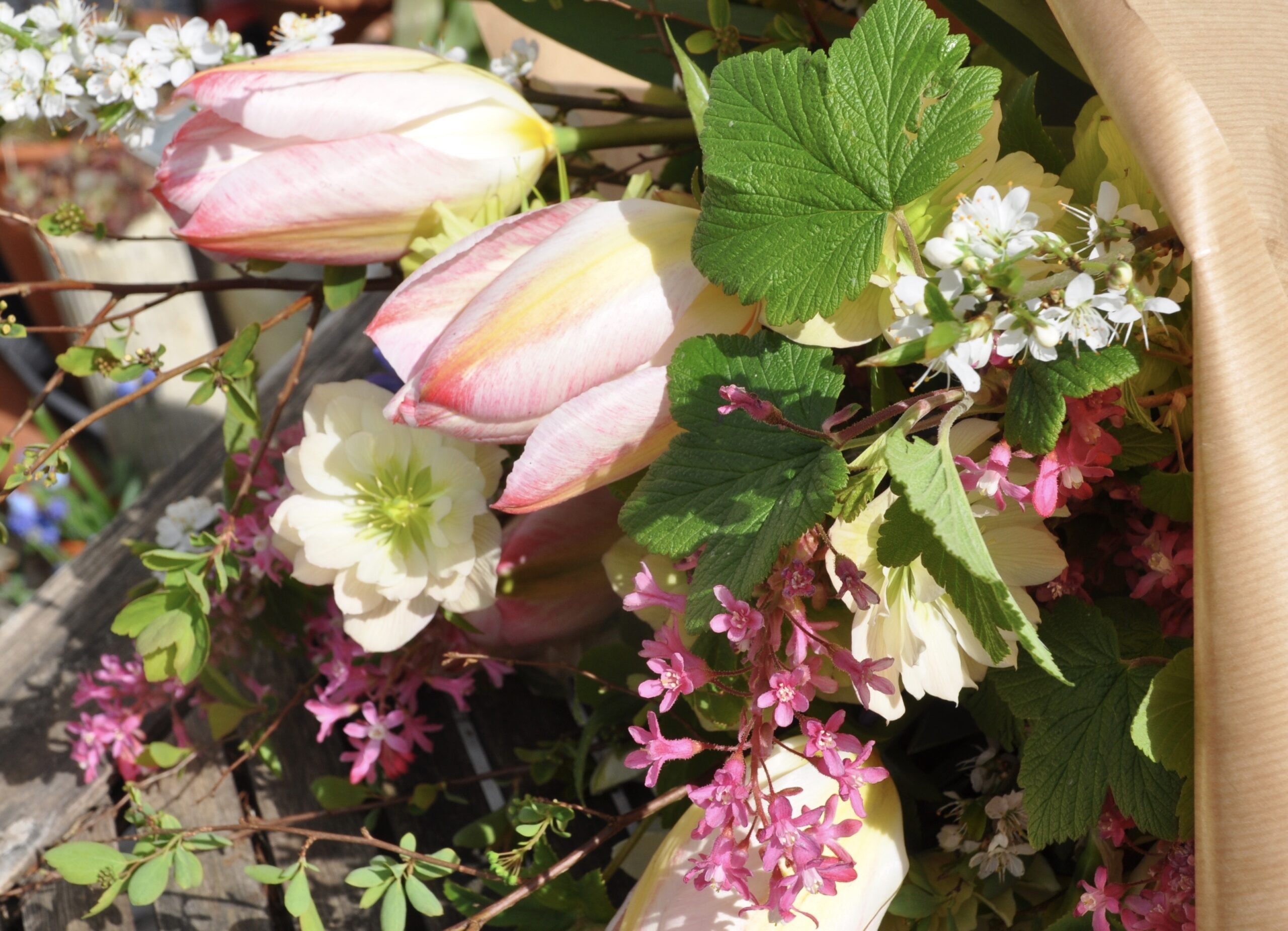 Looking after your stems:
Once cut, woody stems need a good, long drink to hydrate them and improve their vase life. In floristry this is know as conditioning. As you pick the stems pop them straight into a bucket of water – both bucket and water need to be squeaky clean. Take the bucket of blossoms inside and leave to hydrate in a cool, dark room. It will help these woody stems to take up water if you cut on a sharp diagonal and also split the base of the stem by up to 5cm, which creates a greater surface area to take up water. All the flowers mentioned here, except the magnolia, will last between 7 to 10 days.
For more information on seasonal British flowers visit our Learning Resources page.