Mid-July in the #virtualBritishFlowerShow
Article Published By Rebecca Sant on Jul 15 2020
Somehow it's already mid-July and a rather comparatively cool one at that. Many of us have bid farewell to the first lot of sweet peas, but the dahlias, hydrangeas and strawflowers are coming out to play amongst the cosmos and zinnias, and the excitement of flower growing is never-ending.
Many courses and workshops have started running again – fabulous news for flower lovers across the country!
The #virtualbritishflowershow has been awash with colour and countless varieties have filled out social media feeds this week. Amongst them my absolute favourite colour combo, apricot-peach and purples, was spotted in this stunning bouquet by Tallulah Rose Flower School, featuring one of this year's must-have flowers, the Amazing Grey poppy.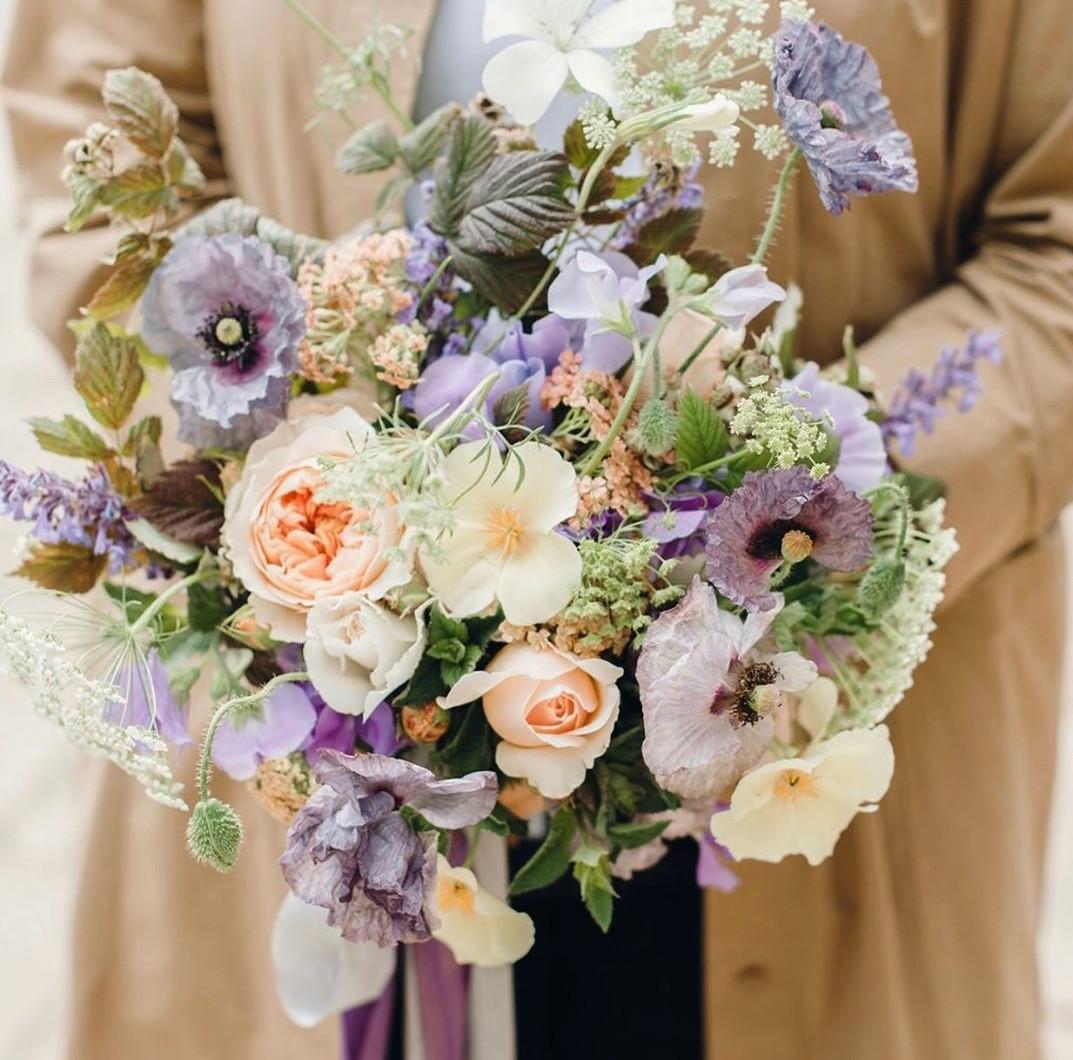 Tallulah Rose Flower School, Cumbria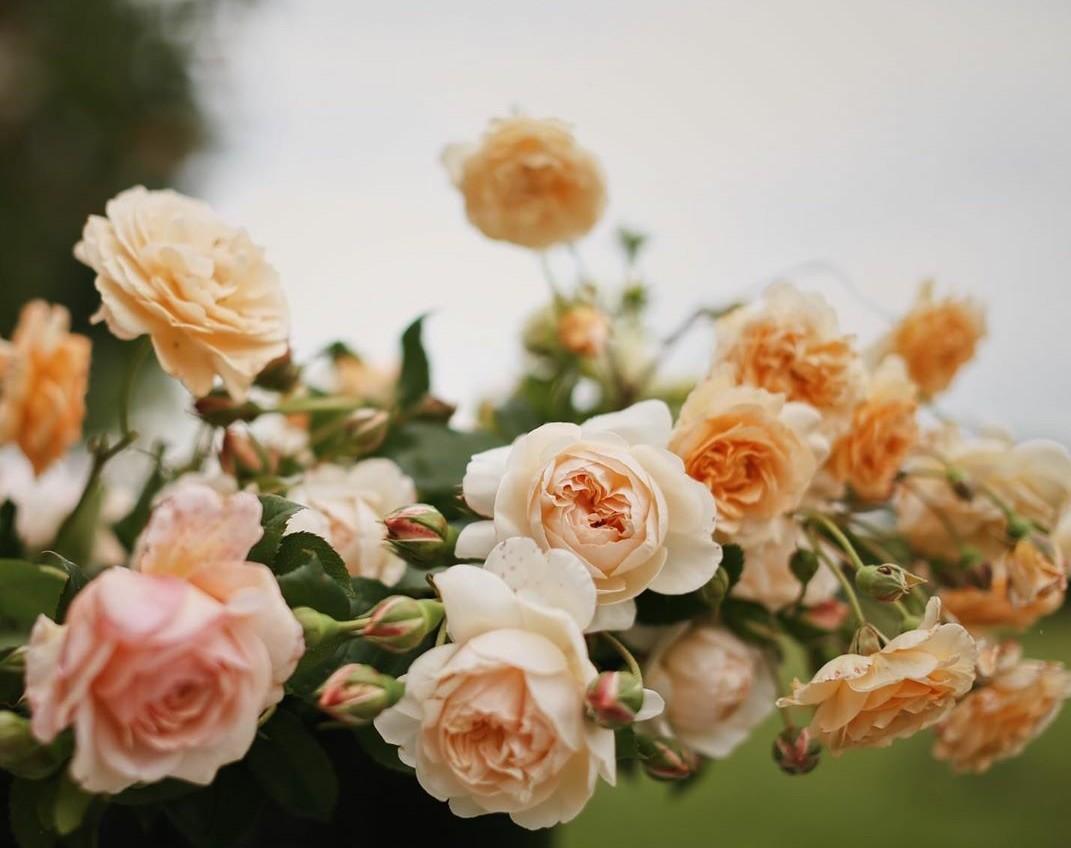 Wild Bunch Flowers, Shropshire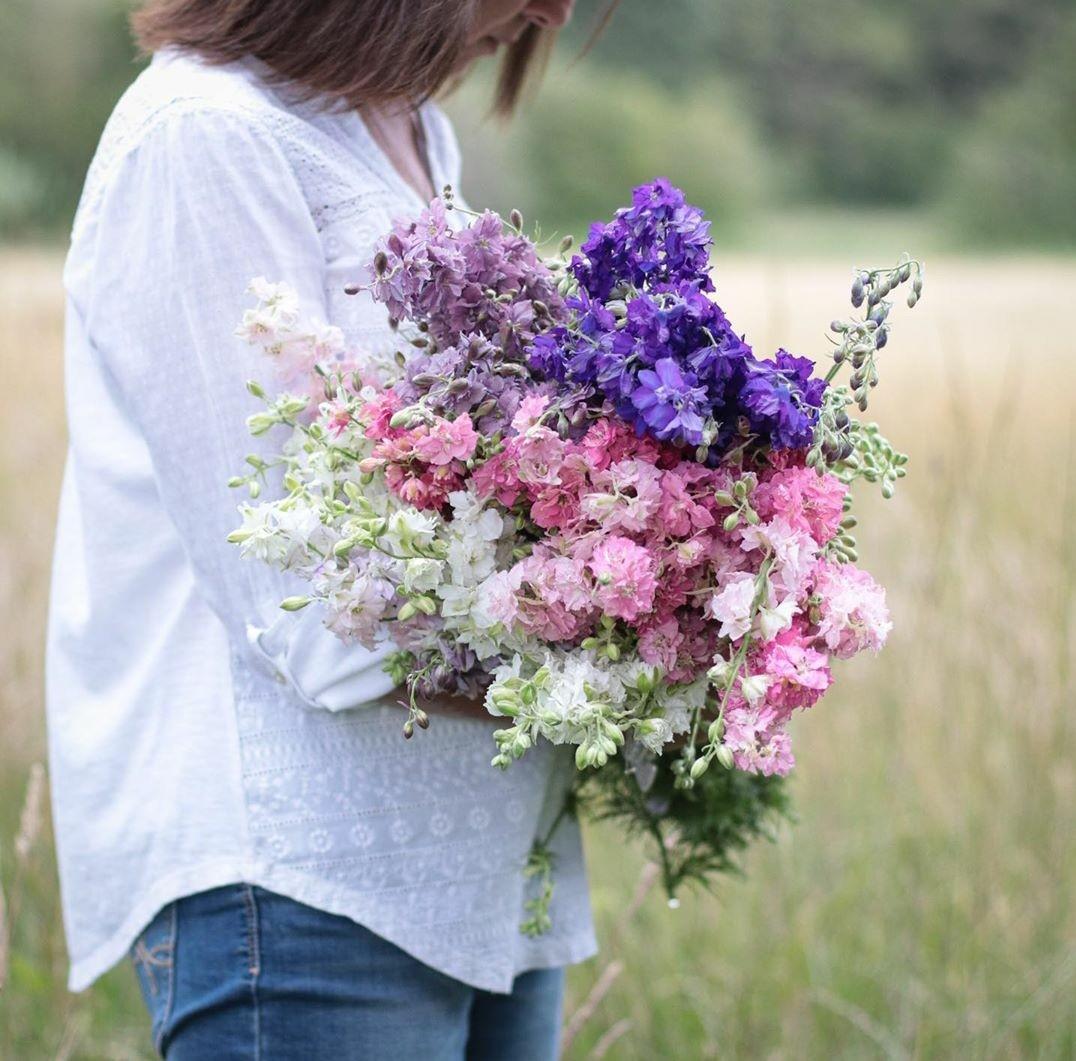 Pigpen Flowers, Surrey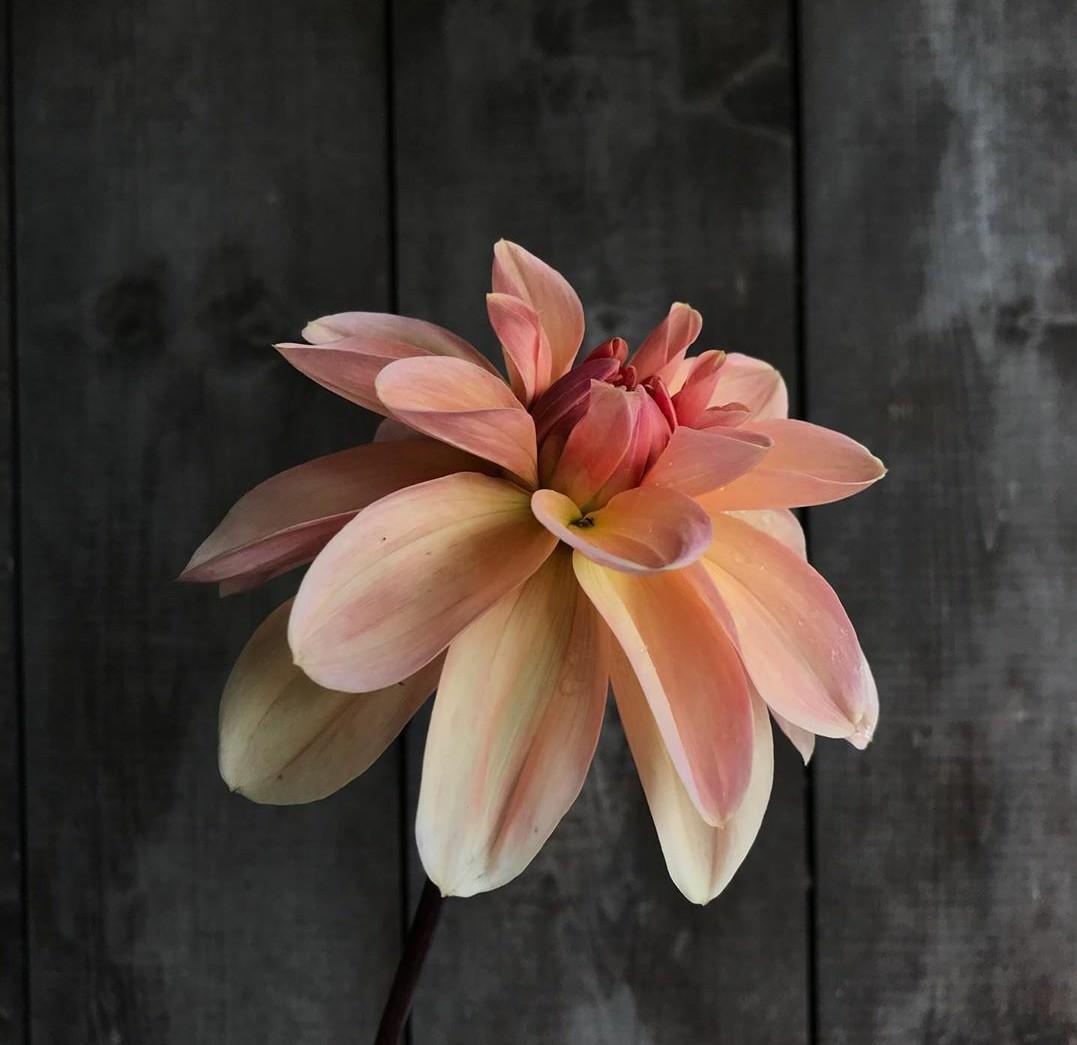 Just Dahlias, Cheshire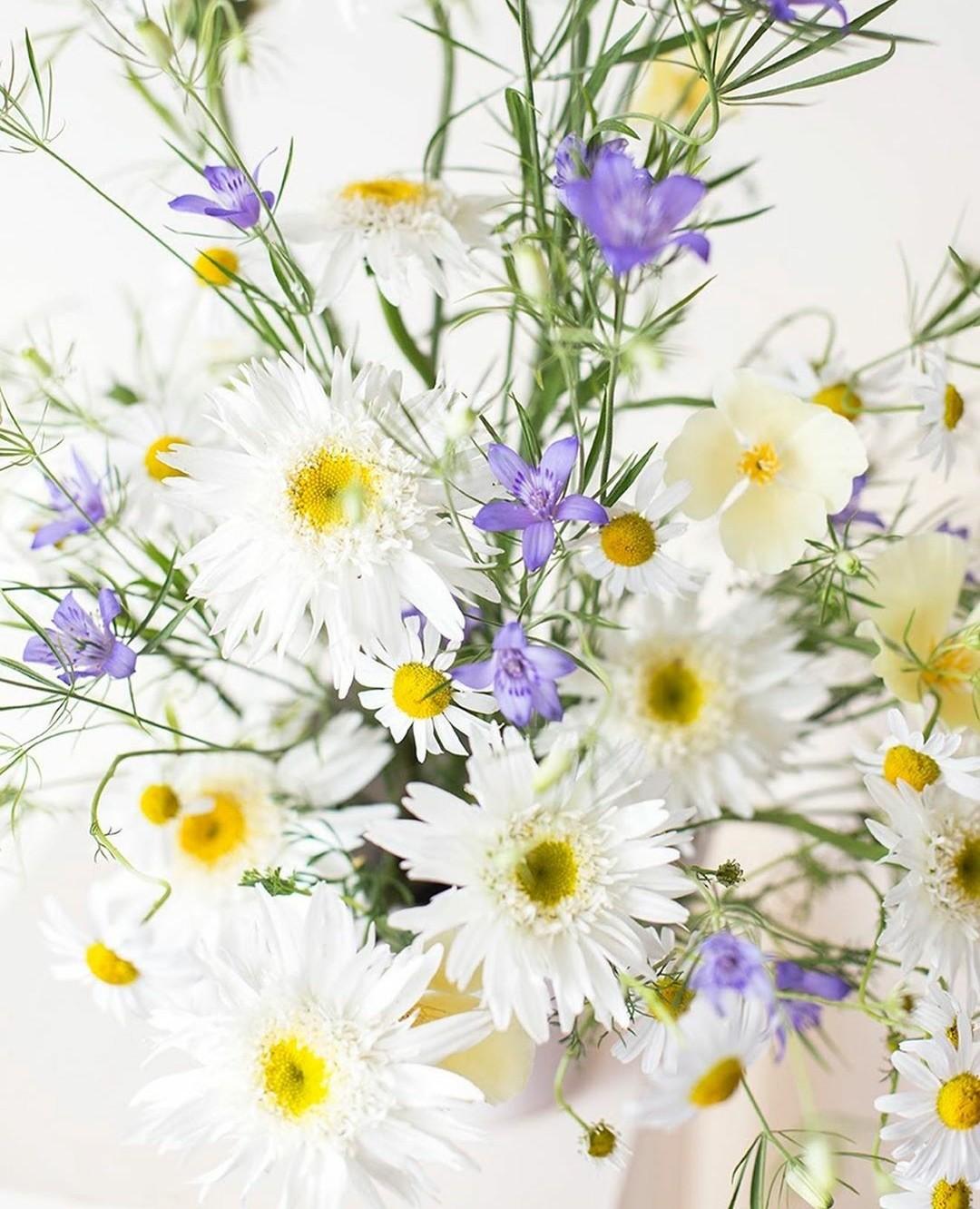 Aesme Studios, London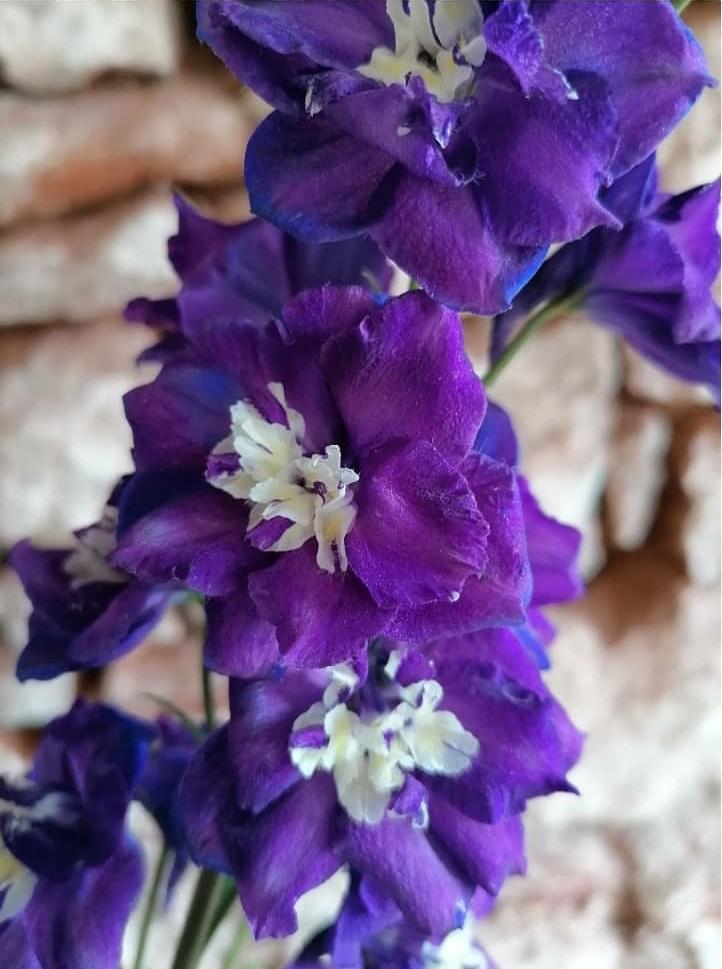 The Botanical Yard, Chew Valley, Bristol